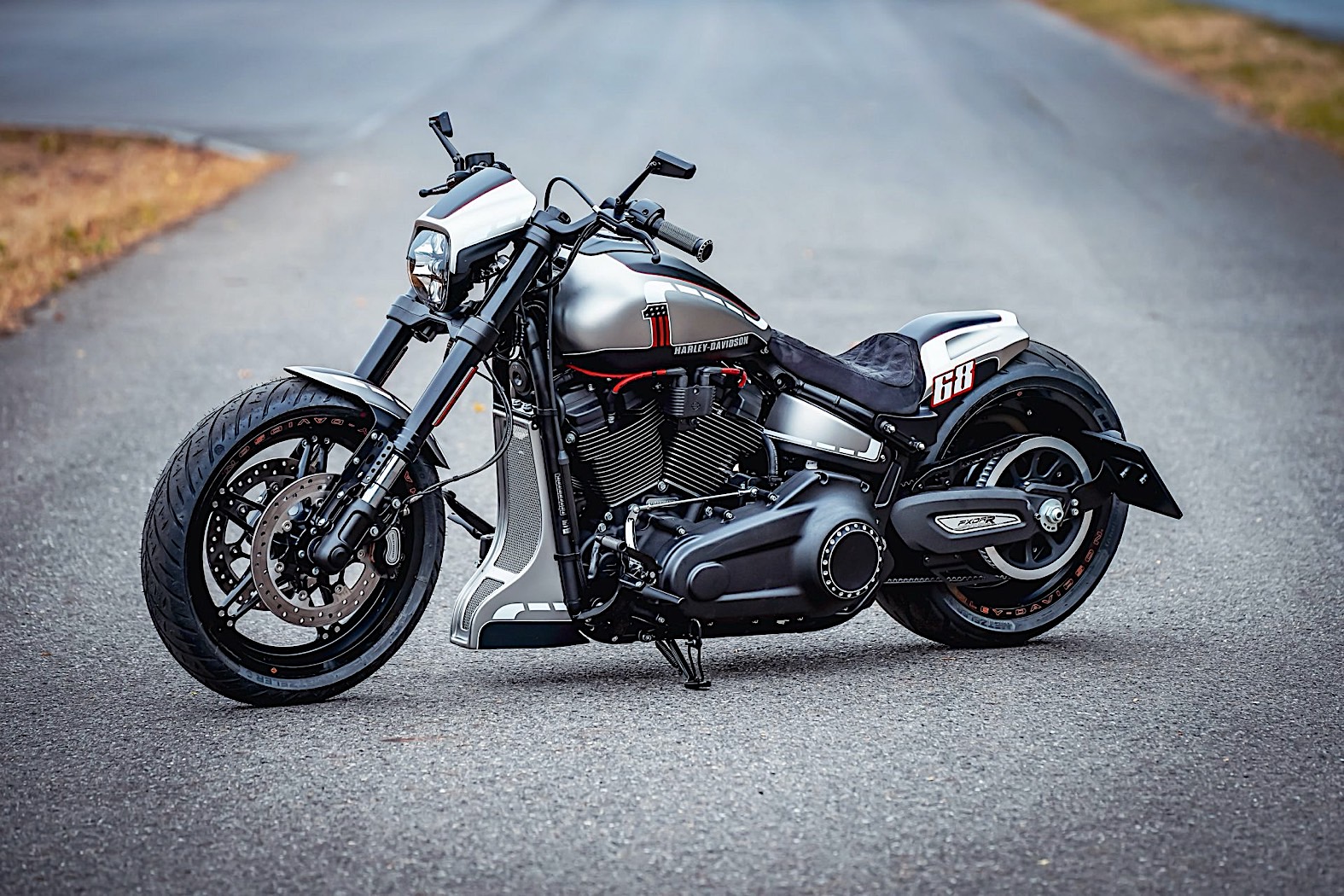 by Daniel Patrascu from https://www.autoevolution.com
We've seen over the years custom motorcycle builds being compared to anything you could imagine, but rarely so with something like a spaceship. Yet this is exactly how German custom shop Thunderbike describes its latest Harley-Davidson FXDR project.
The Softail conversion, drawing a lot of inspiration from another build called Silverforce, is the latest product coming from one of the world's most active Harley garages. It has been assembled in the shape displayed in the gallery above at the request of a customer, of course, and no corners were cut, neither visual nor performance-related.
As usual with any Thunderbike machine, this one too sports a host of changes compared to the stock incarnation. Thunderbike has a habit of detailing all the parts that go into their builds, and in this case the list is over 20-items long.
Changes include the addition of custom body parts – like fenders, seat shell, cover kits, footrest, grips and so on – but also mechanical alterations to make it meaner – lowered stance, fork conversion and above all, a Screamin 'Eagle Stage II Torque Kit for the 144ci engine fitted on the two-wheeler.
All these custom parts and modifications were made to fit together just right, and sprayed over with shades of silver, white, black and red by the shop's usual painting partner, Kruse Design. What resulted is a bike that "looks as if it has come straight from a rocket base," if there are bikes on rocket bases, or one that has "an appearance like a spaceship- fast and clean, without frills and gimmicks."
We are not being told how much the entire conversion cost to make, but a quick look at the parts listed as used on the bike puts the sum at over 5,000 euros ($6,000), not including of course the base motorcycle and the work of the tuners.