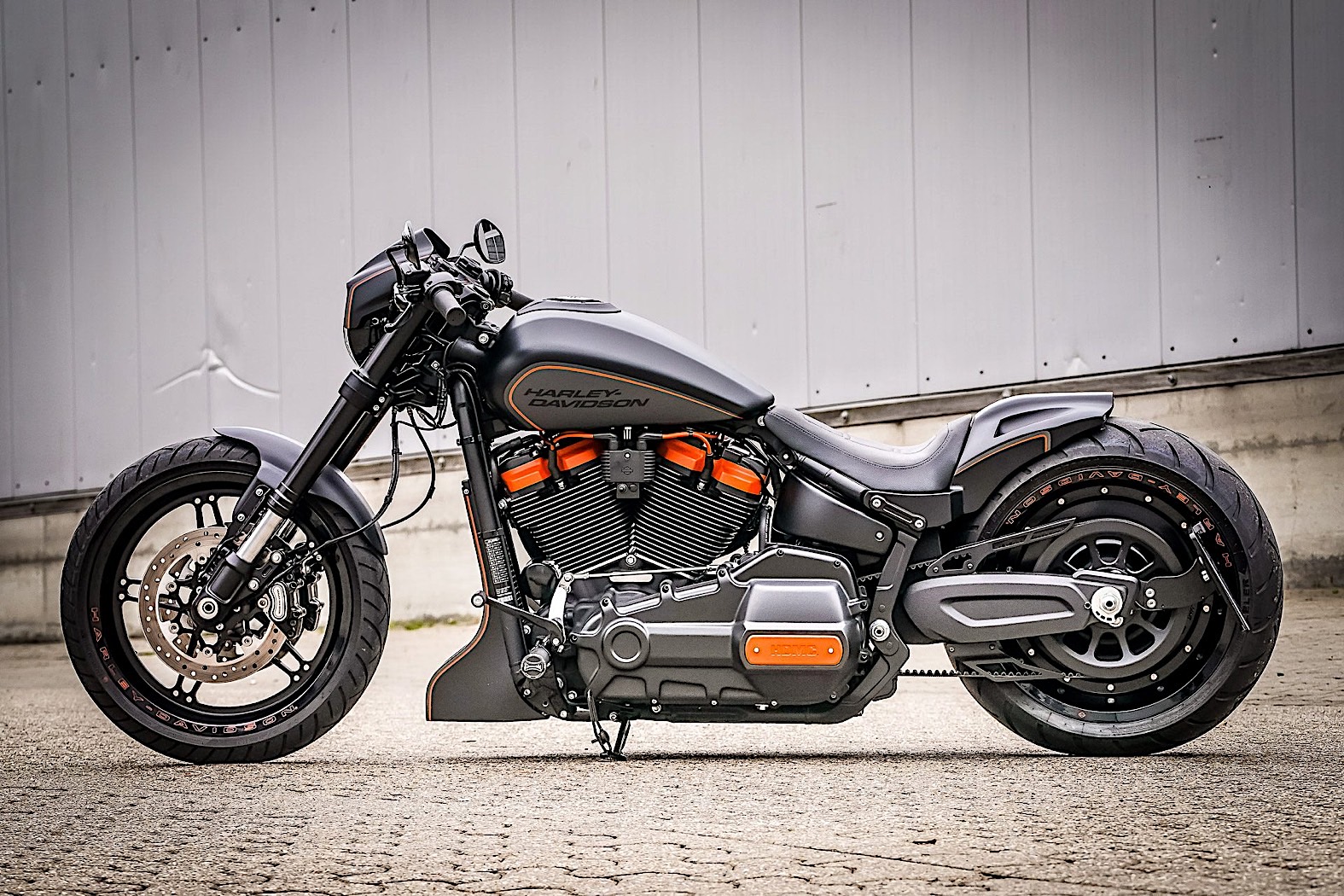 by Daniel Patrascu from https://www.autoevolution.com
As one of the largest Harley-Davidson garages on the European continent, Thunderbike has a long list of custom parts at the ready for any build that is required of them. And with 20 years of customizing Harleys behind them, the Germans are not playing around.
Usually Thunderbike builds come to the world as per customer request, but from time to time they do make a project or two just as a means to showcase that wealth of parts. The bike in the gallery above, called Black Rebel (alternatively spelled Blackrebell), has been made to fulfill the wishes of a customer.
Based on a Softail FXDR, the build has been designed as the "full Thunderbike drone." It comes with a long list of custom parts, ranging from the license plate frame to the exhaust system that swerves toward the rear.
"The Blackrebell got the complete series of the new Thunderbike FXDR parts," says the tuner, the most prominent of which being the front and rear fenders that cover the massive wheels.
As most other Thunderbike builds, this one rides on an air suspension system also, which depending on the swing arm can vary the bike's ride by 100 mm with the push of a button.
The exhaust system is also of Thunderbike make, designed specifically to run with Milwaukee-Eight engines, and comes as a complete kit with header and muffler.
The host of modifications made to the FXDR make it stand out quite a lot from the usual production version of the motorcycle. We are not being told how much the final product ended up costing, but if you're curious about an estimate you can head on to the Germans' official website and sum up all those custom parts – there are 21 in all, each painted in such a way as to match the black motif of the two-wheeler.