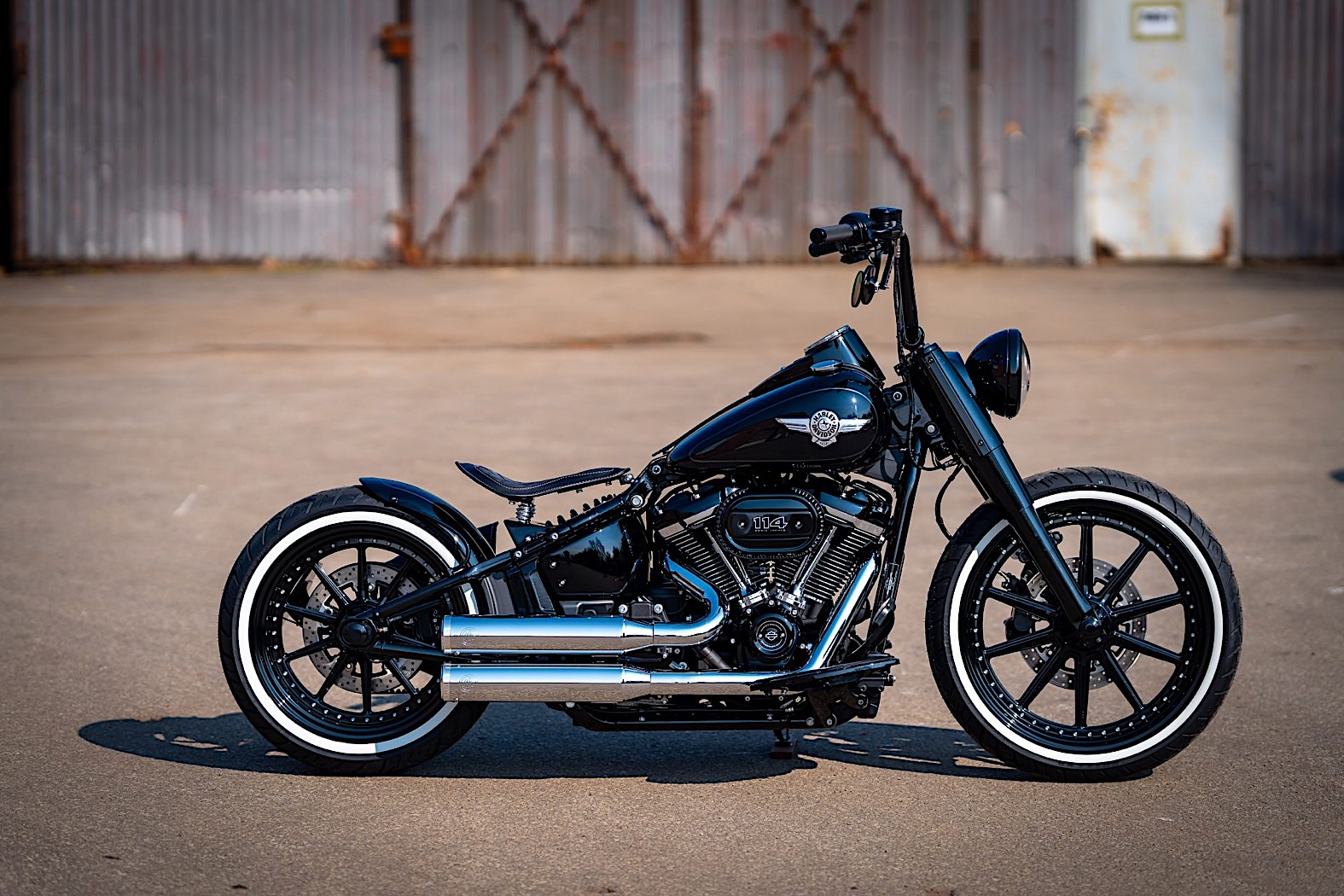 by Daniel Patrascu from https://www.autoevolution.com
At times, simply removing some parts and adding new wheels on a motorcycle is all it takes to transform a mass-produced vehicle into a unique build in the world of custom bikes.
The motorcycle pictured in the gallery above, even if it may not look like it, started life as a Harley-Davidson Softail. Introduced in the 1980s, the Softails have become one of the main product lines of the Milwaukee-based bike maker, presently counting 12 models in all.
One of them is the Heritage line, which now includes only the Classic 114. The bike, as do other Softails, has been a custom industry favorite for years, and not only in the United States.
For the past 20 years, a German shop by the name of Thunderbike has been in the business of converting Harley to unique builds. One of their more recent projects, based on a Softail Heritage, is the Black Baron, a conversion that might not be extreme, but it definitely is effective.
Shown for the first time in April, Black Baron is all about showing off the massive wheels that put the engine's power to the ground. At 21 inches front and 18 inches rear, the wheels are massive, but most importantly they are both fully visible thanks to the modifications made.
As standard, Harley sells the Heritage with a large fender on the front wheel, and the rear one hidden beneath the big saddle and the side bags. Thunderbike worked around that by eliminating these obstacles from the equation.
The fender at the front has been completely removed to make room for the much larger wheel. At the rear, the saddle, a big one on the stock motorcycle, has been replaced by a custom, much smaller one, while the bags, although still there, are no longer factory-spec, but more suited to the current build.
There are a number of other custom parts fitted on the motorcycle, ranging from the turn signals to exhaust, but no modifications have been made to the engine. That means the frame holds the usual Milwaukee-Eight 114, good for 155 Nm.