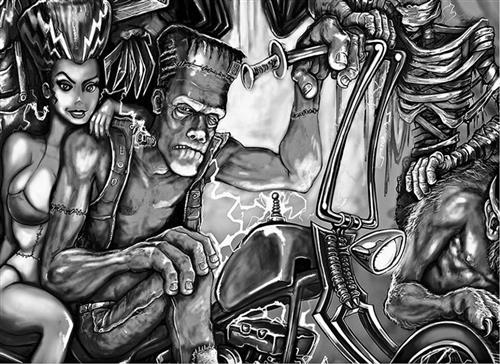 Hey,
I've busted my ass over the last couple of weeks scrambling from one project, like the Salt Torpedo, to the '72 F250 Truck, to the Bikernet Headquarters projects. I've been working 12-hour days easy and been successful for the most part.
Yesterday, I took a break, got a massage, and performed the last registration project on the '72 F250 for the DMV. I had it weighed for 11 bucks at a local truck stop.
The Redhead got home from the Marina encampment for the destitute and drunks, early. We had a terrific dinner, watched the latest Romanoff and crashed. I woke up in the middle of the night with a toothache.
It was a fight all night, but somehow I beat it and woke up at 6:00 clear, but in a daze. We're so damn fragile. Let's hit the news. I'll need a nap today. Read more.
Comments
comments