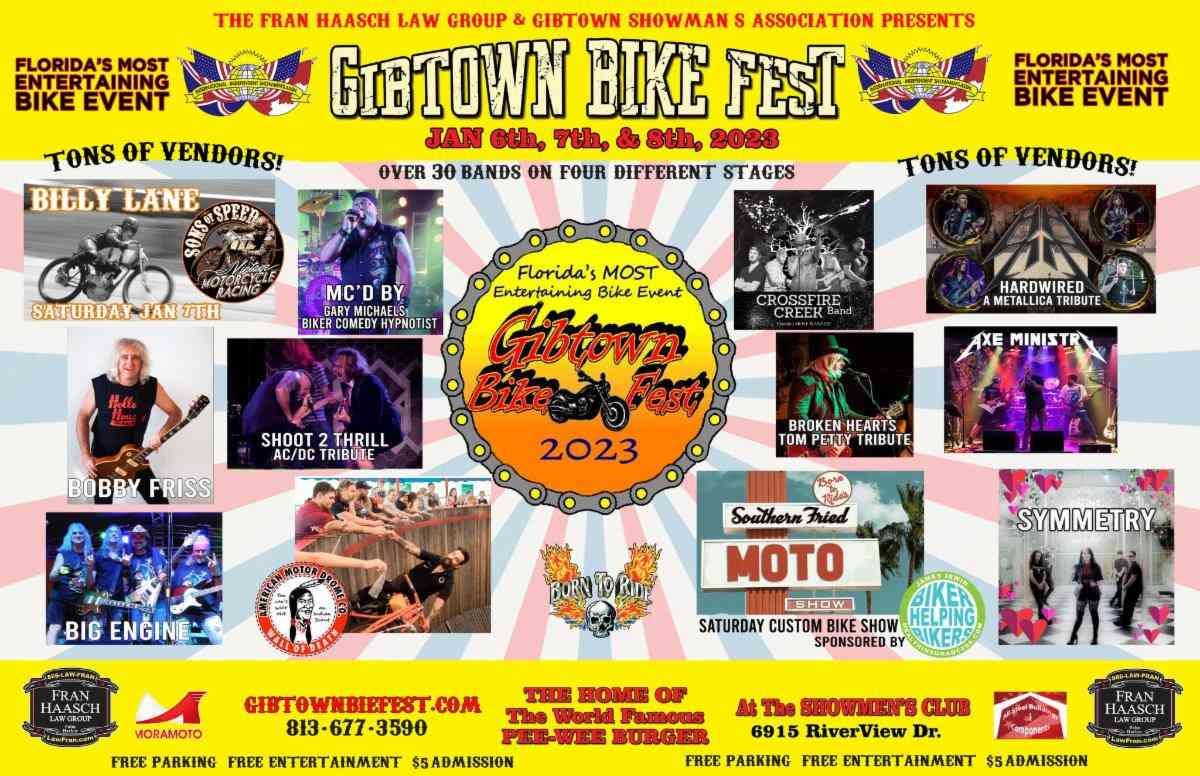 Ride In Bike Show Saturday January 7th
James Irwin – of "Bikers Helping Bikers" & www.healthinsurance65.com presents a spectacular Ride In Bike Show at Gibtown Bike Fest! Come meet James! When it comes to financial services, you want someone like James that helps bikers find money that they are loosing unnecessarily.
Special Appearance – Billy Lane, Krista Grotte.
* * * *
Gear up to ride to your favorite Motorcycling Events – Click Here to view the all-new 5-Ball Racing Shop