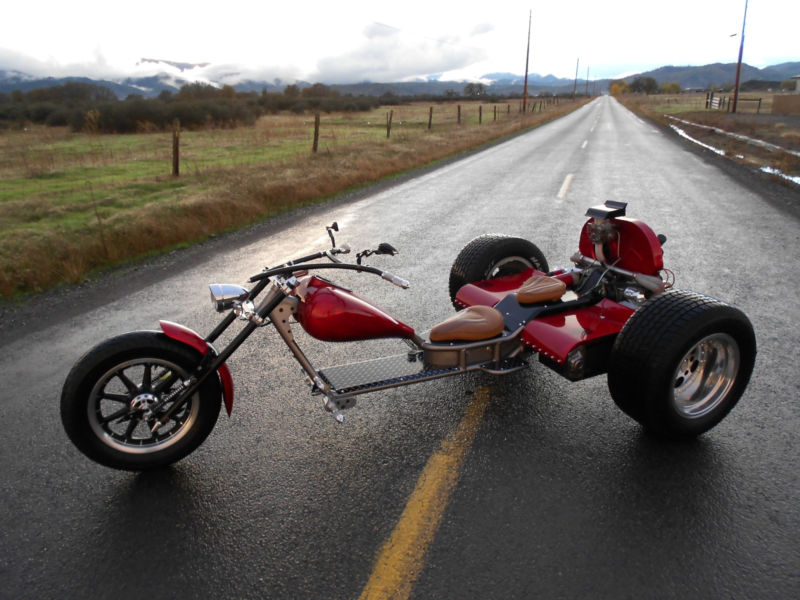 A Popular Volkswagen Engine has become the Heart of Trikes Everywhere.
Join the rear of a Volkswagen with the front of a motorcycle, cover it with a sleek body the color of rancid plums or electric blue, chrome the motor, put wide tires on the rear and VOILA, you have a trike. Ready to roar, the trike is fast, lightweight and very fuel efficient. The trike motor can be designed to push 2 or 3 times the weight of the trike itself. It has been called the perfect medium between the car and the bike. There is nothing like riding in the wind on the winged wheels of a motorcycle or trike.
At GEX, trike motor sales have become a fast growing segment of the business. The most popular trike motor that we sell is the 1776. It is the perfect combination of performance and reliability. Coming in at about 95 hp with dual carbs, it is the ideal trike motor.
For those looking for serious performance, then consider the 2110 cc trike motor. This is a stroked motor with the same diameter piston and cylinder as the 1776 and is about 120 hp. Either of these motors chromed out, with dual carbs and exhaust can be a beautiful addition to the rear of your trike. Let us help you design the motor of your choice to ride into the wind……