Foghat and 50 Shades of Men Two of Many Acts Booked for GBW 16th Anniversary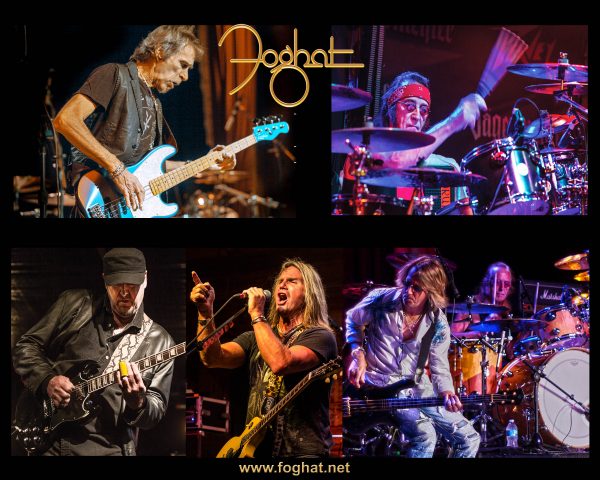 This year, GBW is proud to feature English rock band Foghat and premier male revue 50 Shades of Men among this year's entertainment slate. Both acts perform Friday night. Formed in England in the early 1970s, Foghat has sold millions of records and rocked audiences for decades. Known for their distinctive slide guitar sound and boogie woogie rhythms, Foghat continues to bombard FM airwaves to this day with classic rockers like "Slow Ride," "Fool for the City" and their hard swinging version of Willie Dixon's blues banger "I Just Want To Make Love To You." You can't help but shake what you got when Foghat hits the stage.
And for the ladies, GBW is happy to welcome the best male burlesque show in the country. Composed of national and international touring Chippendales past members, 50 Shades of Men is the premier male revue performing today, delighting women everywhere with "disarmingly sexy, yet very tasteful routines. Designed exclusively for women [they] combine a perfect blend of music, hot dance moves and sensual theatrics," and the ladies are sure to love it.
Other top-flight music acts for this year's rally include the Hank Williams, Jr., tribute band All My Rowdy Friends and country music sensation Craig Campbell; both play the Budweiser Main Stage on Thursday night. And on Saturday evening, Blizzard of Ozzy, the country's preeminent Black Sabbath and Ozzy Osbourne tribute band, and 80s hard rockers Warrant will be bringing it to the people.
Get more info about Gettysburg Bike Week by visiting http://www.gettysburgbikeweek.com.