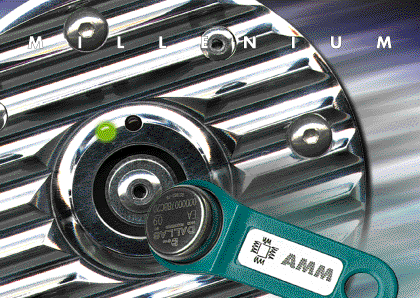 Altmann Micro Machines, AMM, is a german company, specializing on high-quality ignition systems for Harley-Davidson®, Indian® and Buell® motorcycles. AMM has developed the first Harley-Davidson® ignition with an integrated immobilizer, the AMM-IMMOGNITION high-performance ignition system.
AMM has recently developed a new ignition system for the Harley-Davidson® TwinCam® engine, the AMM-P3, which features a unique user-interface. On the basis of the AMM-P3 ignition, AMM also offers a derivative product for the new Indian® Powerplus® 100 engine, which is named AMM – P3i.
All of AMM's high-performance ignition systems feature programmable advance curves and are being used in the following applications: Street, modified-racing, drag-racing with top-gas engines. Top-fuel engines are not supported by AMM products. AMM's fine ignitions are available worldwide and come with a 5 years limited guarantee. AMM's products are also distributed by the following companies: W&W, Zodiac, DUX, etc… Altmann Micro Machines is owned by Dipl.-Ing. Charles Altmann, who founded the company in 1994.
Other AMM-products can be found here: jitter.de AMM-inventions Mother-of-Tone.
This is what we are using on our Salt Torpedo, 5-Ball Racing Bonneville Project.–Bandit