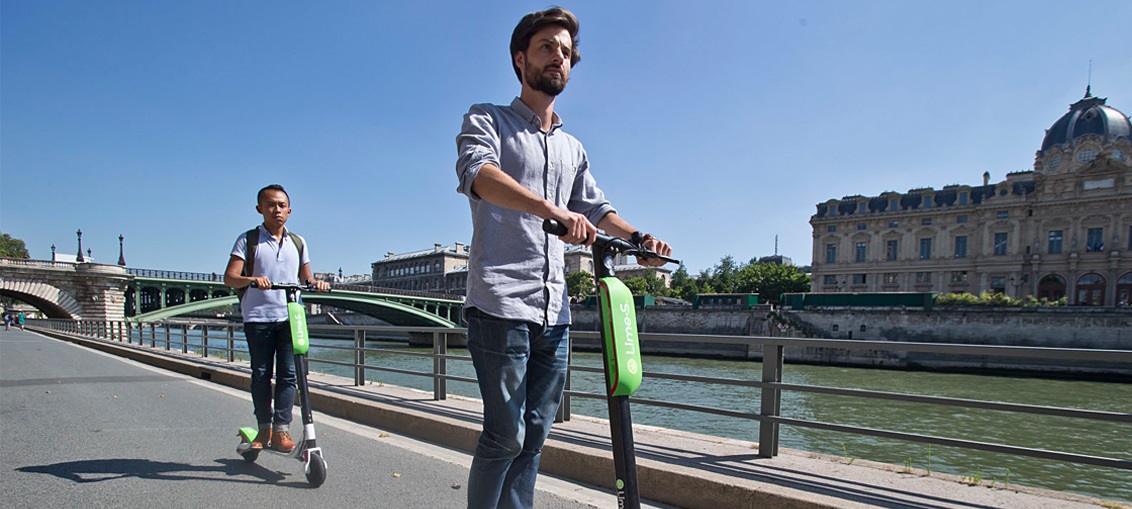 No license, no registration, no insurance, no helmet: all you need to rent and ride an electric scooter is an app on your phone. FEMA's Wim Taal looks into why this could be a threat to motorcyclists.
Especially in larger cities, a growing number of people are using personal light electric vehicles (PLEVs), to move on the streets, such as 'e-scooters' or 'trottinettes' and other devices such as Segways, monowheels and powered skateboards.
Most of these vehicles are not currently subject to any form of registration, or any other regulation such as type approval, driver training and licensing and third party insurance. It is not up to FEMA to lay out a set of rules for these vehicles, but we are concerned that these type of vehicles could be categorized as powered two-wheelers. That could mean that victims of road accidents with these vehicles end up in motorcycle accident statistics, possibly causing stricter (safety) rules for motorcyclists.
The fact that more and more cities are planning parking bans on sidewalks for personal light electric vehicles, can also mean stricter parking rules for motorcycles. Other than most bicycle rental schemes, the rental scooters do not need to be put in docking stations. Typically the vehicles are left all over sidewalks, left behind by the user that reached his destination.
'If victims of accidents with e-scooters end up in motorcycle accident statistics, stricter (safety) rules for motorcyclists can follow. A parking ban on sidewalks for e-scooters can also mean stricter parking rules for motorcycles'.
A number of companies have flooded cities with electric scooters that can be rented using an app on your phone. In Paris for example, over 20,000 of these two-wheelers have been introduced. From an article in the Guardian: "Broken scooters end up in some of the city's famed gardens or are even tossed over bridges into the Seine, and the city's pavements have become something of a battleground between riders and pedestrians. Mayor Anne Hidalgo says electric scooters have fallen into a legal grey zone and after repeated complaints and a spate of injuries and near misses, the mayor and police want to limit speeds to 20km/h in most areas and 8km/h in areas with heavy foot traffic, and prohibit parking anywhere but designated spaces. Hidalgo also plans to limit the number of scooters. Paris already imposes €135 fines for riding on the pavement and €35 fines for blocking the pavement while parked."
In Copenhagen, the capital of Denmark, police are seeing growing numbers of riders of rental scooters that use them to get home after a night on the town, whilst intoxicated by alcohol or drugs. These users face fines of up to £240.
FEMA's considerations
Collision and injury data relating to these vehicles must be collated separately from that relating to motorcycles, mopeds or bicycles. This is a major concern for us as we do not want to have the collision data for motorcycles skewed by the inclusion of two- or three-wheeled powered vehicles which are not subject to the same regulations.
We propose to create a separate category L0 (L-zero) for PLEVs to distinguish them from bicycles, electric assisted bicycles, mopeds, motorcycles and other L-category vehicles.