Indian Motorcycle, America's First Motorcycle Company, rolls into the Progressive International Motorcycle Show (IMS) in New York City, December 9-11, with its full line of motorcycles.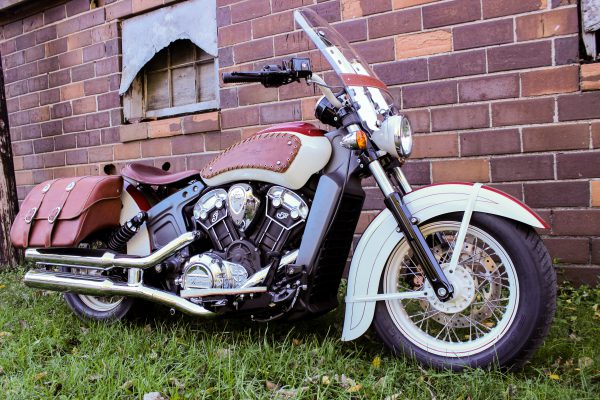 In addition to seeing the entire 2017 Indian Motorcycle lineup and getting hands-on experience with the all-new Ride Command™ infotainment system, show visitors will be able to get up close to the Indian Scout FTR750 flat track race bike – part of Indian Motorcycle's historic return to Flat Track Racing – and check out authentic Indian Motorcycle apparel, accessories and gifts.
Brian Klock of Klock Werks Kustom Cycles also will be in attendance, showcasing his custom Red Wing Scout built to commemorate Indian Motorcycle's partnership with Red Wing Shoes. Using inspiration from the Indian Motorcycle boot collection by Red Wing Shoes and his tour of the Red Wing Shoes factory, Klock's Red Wing Scout embodies the qualities that make each brand great – American craftsmanship, style and durability.
Additionally, Indian Motorcycle owners can receive a special gift by simply showing their key fob or a photo of themselves with their bike, and members of the Indian Motorcycle Riders Group (IMRG) should plan to meet at the Indian display at 12:30pm Saturday Dec. 10 for a group photo.
"Even if it's cold outside, motorcycle fans always come to the big show in New York," said Reid Wilson, Director of Marketing for Indian Motorcycle. "Indian Motorcycle has the most complete line-up of motorcycles in its history, and we look forward to meeting with existing and new fans of the brand in our display."
IMS New York City takes place Dec. 9-11 at the Javits Center. Doors open 2pm Friday, 9am Saturday and 9am Sunday. Ticket prices are $20 for Adults and free for children ages 11 and under.
In addition to New York City, look for Indian Motorcycle at future IMS series stops in Washington D.C., Dallas, Cleveland, Minneapolis and Chicago.
Visit MotorcycleShows.com for a full schedule of IMS events. Learn more about Indian Motorcycle by visiting IndianMotorcycle.com and Facebook, Twitter and Instagram social media channels.