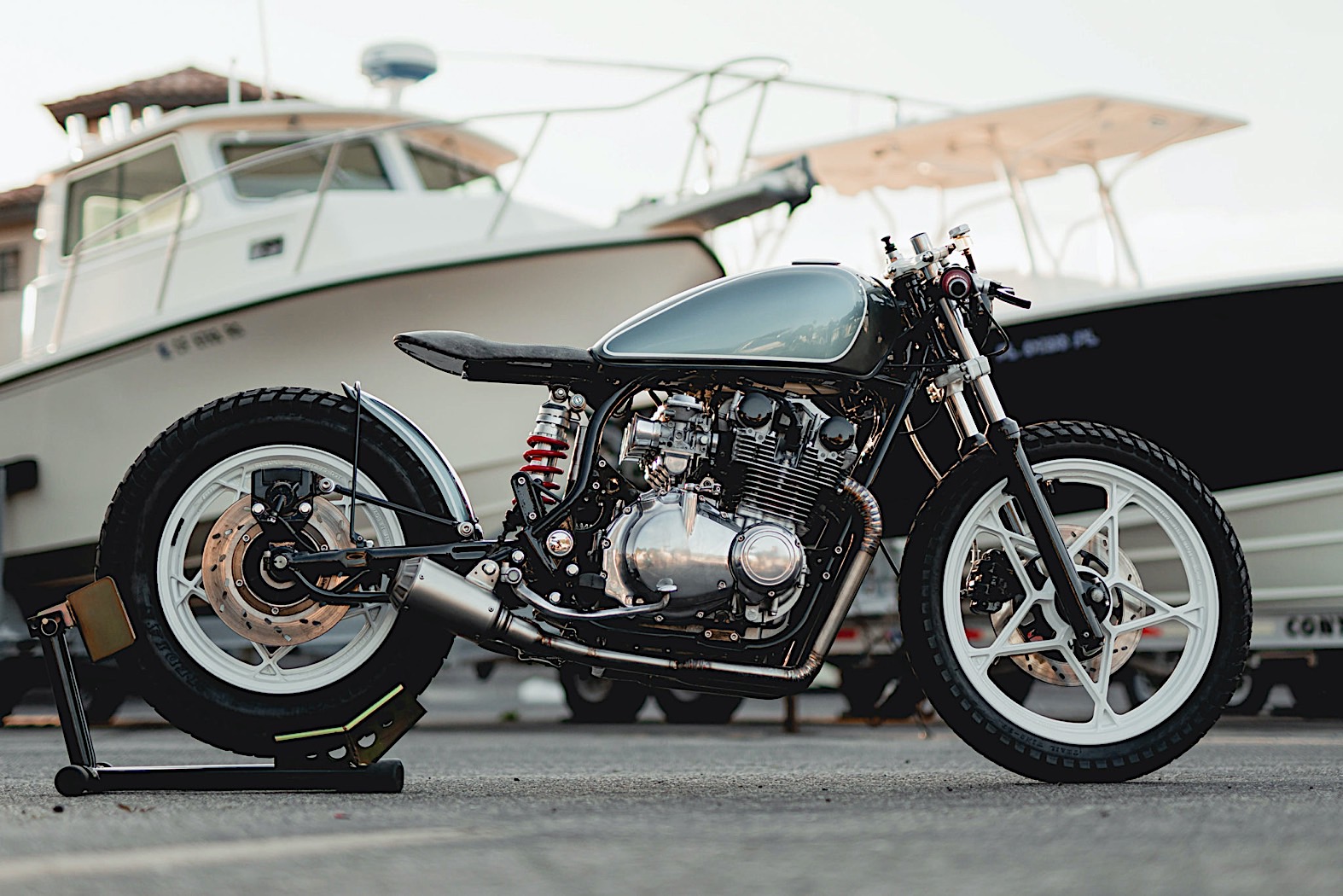 by Daniel Patrascu from https://www.autoevolution.com/
Try as you might, you will not find many high-quality customized Suzukis out there. But when luck strikes, something like the GS650GL in the gallery below might pop up.
The GS series was born as the bike maker's first proper range of 4-stroke engined motorcycles in the late 1970s. In this series, the GL represented cruisers, backed by a larger engines and several unique technical and visual features.
The bike displayed here is a GS650 GL from early on, in 1981, taken to a whole new level by a garage called Upcycle. Work on it ended last year, and the bike just popped up on a specialized auction website, with the current bid standing at just $7,500.
The bike modified this way was named by its builder the Beach Cruiser, and sports enough changes to make it stand out in a crowd of other GS series.
First, the body, or at least the lack of. The GS is barely dressed in any body parts, which are limited to the fuel tank and the tiny little rear fender. The frame, which includes a custom subframe holding a one-rider saddle, houses a 673cc engine, linked to a five speed manual transmission and good for 73 horsepower.
There have been other modifications made to the stock Suzuki to transform it into the Beach Cruiser. There's a reworked swingarm, the fork has been lowered, and a stainless exhaust system was added. At the rear, the motorcycle uses a 2003 Yamaha R6 shock and linkage.
As a touch of class, Upcycle relocated the position of the speedometer alongside the fuel tank, and clip-on handlebars with push-button were used to replace the stock ones.
The bike has barely been used. Since new, the odometer moved to just 1,400 miles (2,250 km), and only 400 miles of that (643 km) were used up since the rebuild of the bike took place.