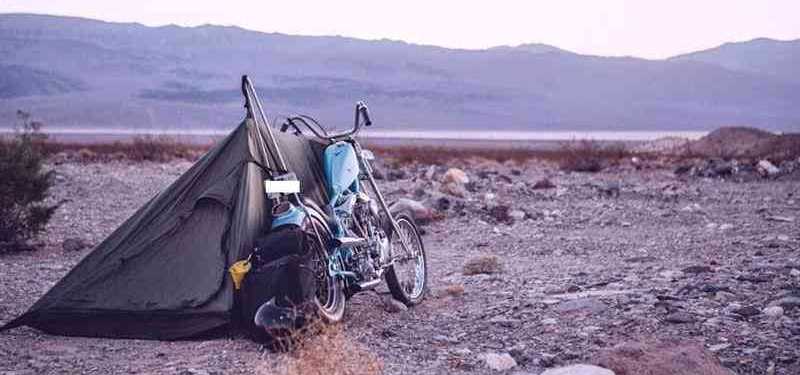 Why would Anyone Chop or Bob a perfectly good Stock Bike?
by Bandit
Hey,
Johnny White and I have been discussing the significance of choppers, not just for the motorcycle industry but for men and women. What's it means to build a chopper?
What's the cultural significance? Well, f#@$ it. We're going to endeavor to tell you in stories about riders, through non-fiction, fiction or thought. In this case we are trying with a fiction story.
— Bandit
Riding Free for 25 years
* * * * * * * * * * * *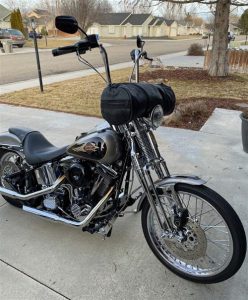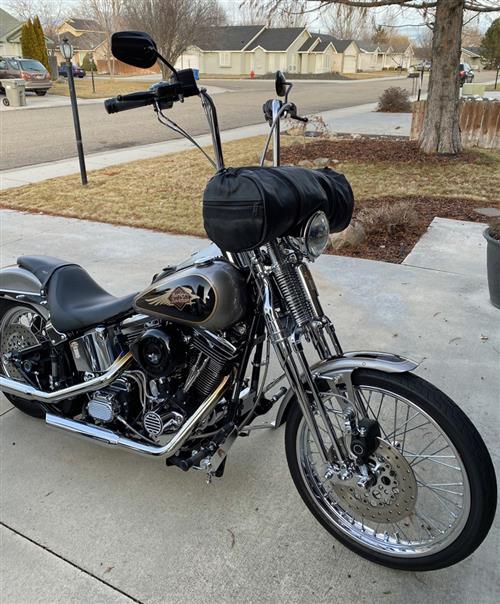 The famous Bandit's Bedroll ready for the road. Click for more info.