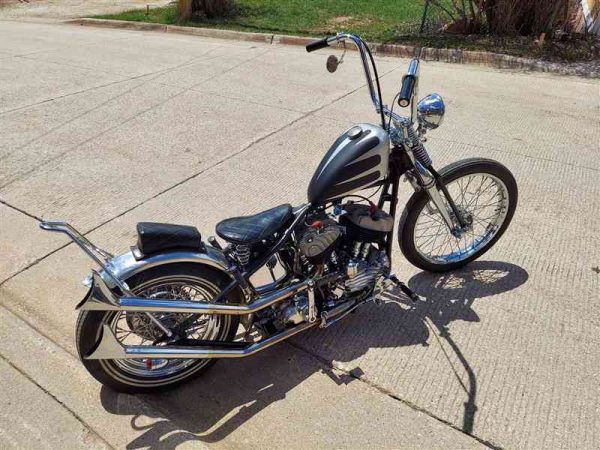 by Bandit with photos by Weed
This bike was built in classic form by Steve Hannah a 20-year Paughco employee and lifetime biker. The Redhead and I hauled ass to Carson City, Nevada with the briefcase, purchased, loaded and blasted back to the Black Hills of South Dakota.
I usually mess with any purchase unless it's a restored antique. But this puppy was well built, classic and had chopper class.
Click to Read this Tech Article on a classic chopper only on Bikernet.com
* * * * * * * * * * * * * * * *
Gear up with cool leathers and unique ballistic nylon vest at 5-Ball Racing Shop. Click & Get Going!!!