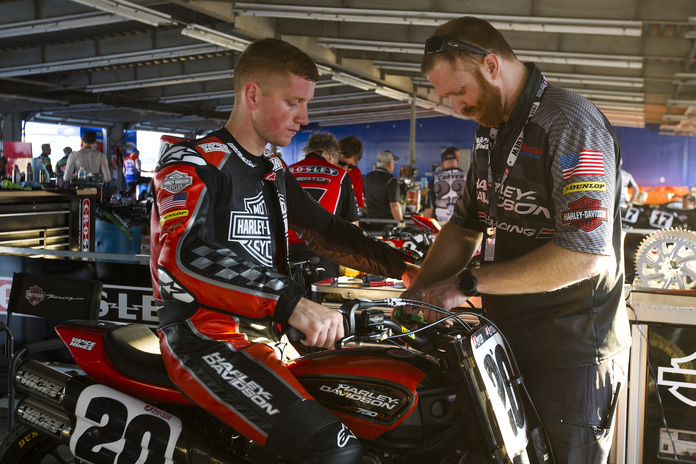 I'm cleaning and rebuilding an S&S Super E for the dicey Knucklehead. Ethanol is bad shit if left in a carb for any length of time. It made a complete mess out of my FXR's CV carb. This Super E is still gummed-up and brass corrodes like brass on a sailboat if left to the elements. I'm waiting on an S&S rebuild kit, but while hanging out I'm soaking parts and trying to get my phone to work, take photos and save them along with the photos transferred from my old Samsung phone.
I'm waiting on a shim set from McMaster Carr to deal with the front axle nuts on the Salt Torpedo. I need to shim the axles to allow for the proper bearing tension and be able to install cotter keys in the axles. There's a rule about safety wiring the axle nuts.
I'm packing for another run to Deadwood. I made a deer grille guard and I hope to show you an image of it. I thought it was cool. Paughco helped me out.
I installed the rebuilt mag on Dr. Hamster's Panhead, but now I might be forced to operate on the Linkert carb on his bike. I didn't have a problem with the Linkert on my Panhead. They must have been pre-Ethanol. Let's see. Deadwood Custom Cycles handle the mag.
I hope all the military brothers and sisters had a comfortable Veterans Day. I wish them all the best.
Ride Free Forever,
–Bandit
The Bikernet Weekly News is sponsored in part by companies who also dig Freedom including: Cycle Source Magazine, the MRF, Las Vegas Bikefest, Iron Trader News, ChopperTown, BorntoRide.com and the Sturgis Motorcycle Museum. Most recently Quick Throttle Magazine came on board.
Join the Cantina – Subscribe Today