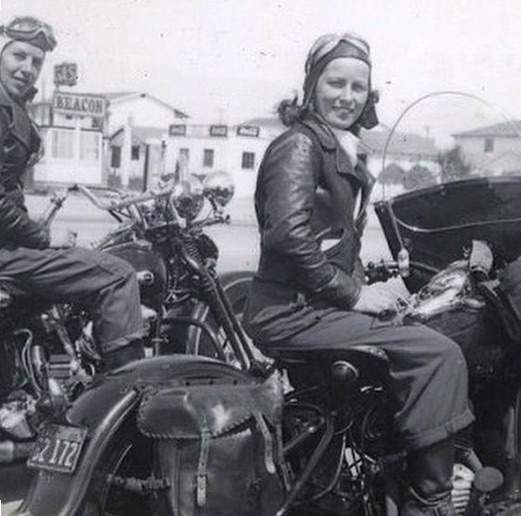 Openings in 27 state or regional RACs in 13 states, three site-specific RACs
The American Motorcyclist Association believes you may be interested in nominating yourself or fellow members for one or more of the 27 BLM state or regional Resource Advisory Councils with openings in 13 states. They are: AK, AZ, CA, CO, ID, MT and ND/SD, NM, NV, OR/WA and WY. In addition, the BLM has openings on three site-specific RACs; Grand Staircase Escalante National Monument in Utah, Steens Mountain in Oregon and San Juan Islands in Puerto Rico.
RACs provide advice and recommendations to the BLM on land use planning and management of the National System of Public Lands within their geographic areas. Since the makeup of the RACs is structured to help ensure motorized users are well represented, it is important that the motorized community steps forward to fill those spots.
There are three categories of members on BLM RAC's.  Two specifically call for those with OHV background and expertise.  Category one members include representatives of organizations associated with off-highway vehicle use and category two includes representatives of nationally or regionally recognized organizations involved with dispersed recreation.
The agency continuously seeks nominations to fill vacancies on the RACs, but there are particular vacancies to be filled now. Detailed information on current state/regional openings are available here and the three site-specific positions here.
Nomination process: Individuals may nominate themselves or others. Nominees must be residents of the State in which the RAC on which they hope to serve has jurisdiction. The BLM will evaluate nominees based on their education, training, experience, and knowledge of the geographical area of the RAC. Nominees should demonstrate a commitment to collaborative resource decision-making. To be considered, nominees must provide:
1. Letters of reference from represented interests or organizations ​
2. A completed Resource Advisory Council application, available here.
​3. Any other information that addresses the nominee's qualifications.
Deadline: Nomination materials must be received on or before Monday, Feb. 24, 2020.
Any AMA members interested in applying for RAC positions now or in the future are welcome to contact the AMA at grassroots@ama.org for assistance.
Thank you in advance for submitting an application for your local RAC. Please forward this alert to your friends and ask them to do so as well. If you do submit an application, please let us know at grassroots@amacycle.org.
Now more than ever, it is crucial that you and your riding friends become members of the AMA to help protect our riding freedoms. More members mean more clout against the opponents of motorcycling. That support will help fight for your rights-on the road, trail and racetrack and in the halls of government.
Join the AMA at americanmotorcyclist.com.
If you are an AMA member, encourage your friends to join by telling them about the many AMA benefits you appreciate and the role the AMA plays in promoting the motorcycle lifestyle and protecting the future of motorcycling.
JOIN THE AMA!