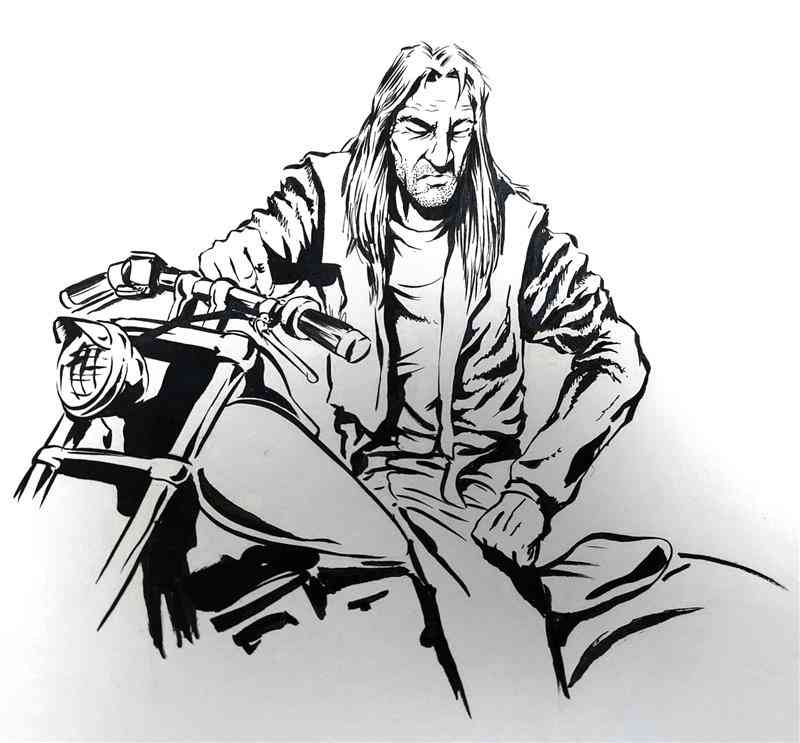 by K. Randall "Bandit" Ball
The city from Laguna to Irvine and El Toro closed in on Trabuco Canyon like a concrete plaque. But Cook's still resided in the last remaining unencumbered scrub hills. Bruno tied off his helmet to his TT bars and kicked up dust in the ground-shale parking lot to the door. It was wide, thick planks and swung open with a rusting creak. Dark inside the Four Tops played Only the Lonely from the neon jute box.
But something foreboding filled the air. Straight ahead was the bar and a number of club members scrambling around something or someone on the floor.
Click here to read the latest biker fiction from the master of the genre only at Bikernet.com
* * * * * * * * * * * *
Visit Bandit's Cantina for entire novels, click here.