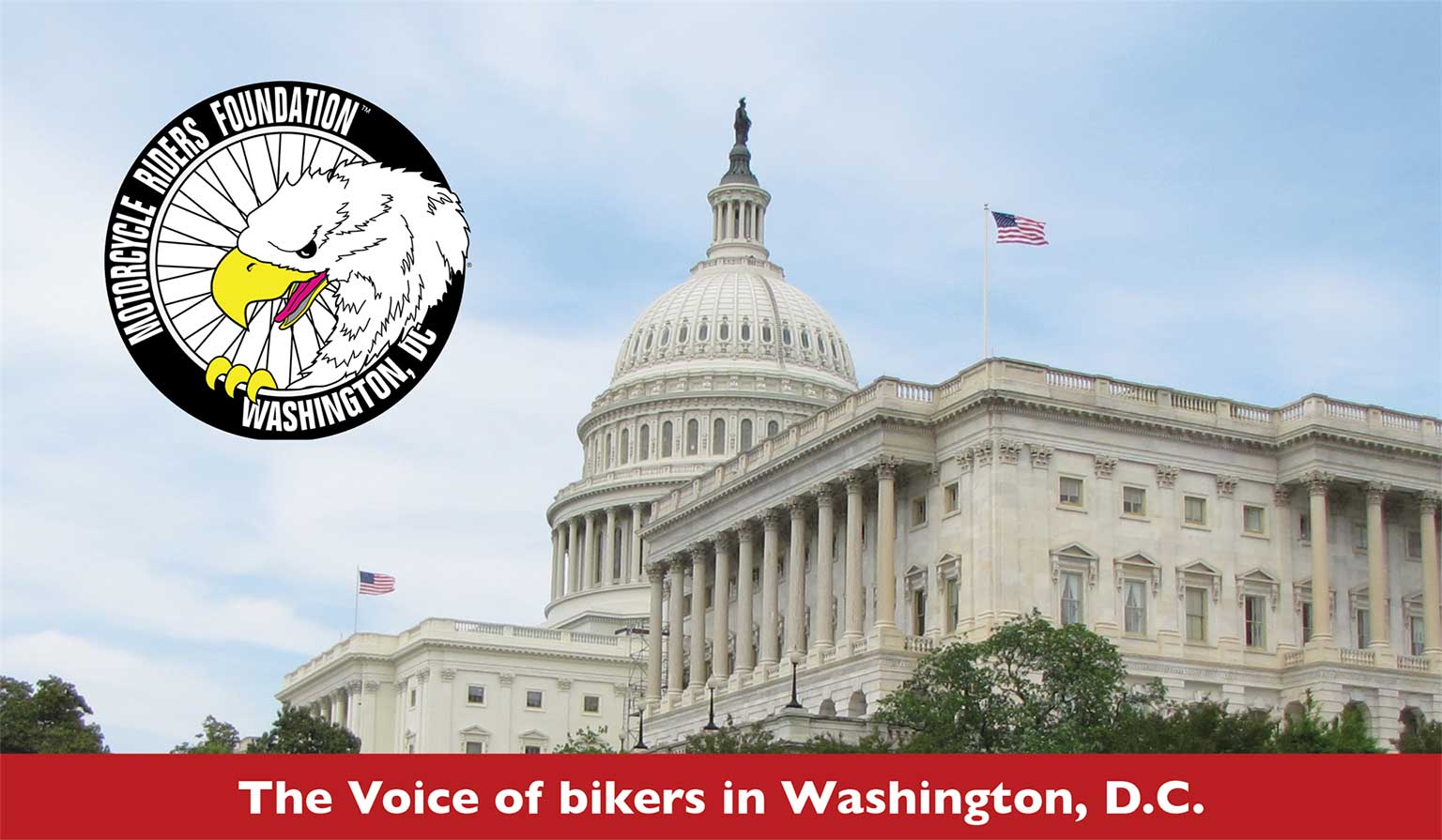 BIKERS INSIDE THE BELTWAY 2021
FLEXIBLE & MOVING FORWARD
The pandemic and the events of January 6 brought changes to meetings with members of Congress and large gatherings. The MRF has restructured Bikers inside the Beltway to comply with pandemic mandates and directives for assemblies. The 2021 Bikers inside the Beltway will take place in Washington, D.C., May 18.
"It is our right to address Congress" said MRF President Kirk Willard. "While attendees will need to take a flexible approach to scheduling meetings with their members of Congress, Bikers Inside the Beltway will take place as scheduled."
New security restrictions necessitate that visitors to Congress establish appointments before arriving in D.C. The MRF will provide members with contact information to begin the process of setting your D.C. agenda.
Flexibility with appointments and expectations is a must. Some congressional offices will welcome in person meetings within the Capitol Complex. Other offices may seek meetings outside the official government buildings. Still others may only do a meeting over the phone or via zoom.
Bikers inside the Beltway will be dual-faceted to accommodate in-person visits to Congress plus visits to local offices.
To ensure that the mission of getting our message to Congress does not fail, here are a few items to consider:
Once infrastructure funding legislation is assigned a Senate and House number, that information will be shared.
Make your appointments locally or in Washington.
Familiarize yourself with the briefing points.
Confirm your appointment locally or in Washington.
Virtual or in person, make notes on your meeting.
Share your meeting notes with the MRF.
Although bill numbers have not been assigned to the infrastructure funding legislation, Congress has classified it as a high priority. Language that the MRF amended into the 2020 highway funding legislation has not changed. The MRF's 2021 High Priority Objectives are on track to be included in the upcoming highway funding legislation.
A meeting of the MRF Board of Directors will take place on May 17 at the Embassy Suites, 1900 Diagonal Road, Alexandria, VA 22314. Rooms are available through the hotel direct line 703-684-5900 and use reference code MRF when making reservations. Hotel cut-off date May 13. Updated Flyer here.
A pre-event briefing and Q&A for visits to Congress is at 7:00 p.m., May 17, and is required for all attendees. Briefing packets and "leave behinds" will be available during the briefing.
Make appointments with your members of Congress, attend the MRF board meeting, briefing session, and Bikers inside the Beltway. Bikers inside the Beltway 2021 – flexible and moving forward.