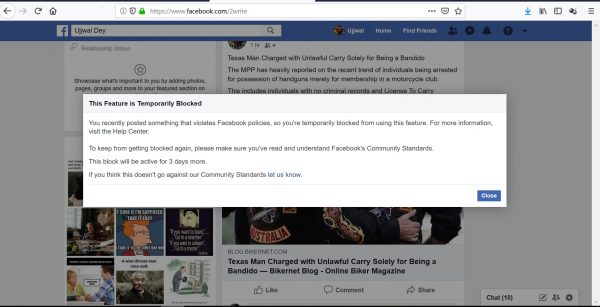 Promoting Gun Rights and Motorcycle Clubs got me into Facebook Prison.
See attached Screenshot. Facebook has blocked me from posting anything for 3 days for sharing the Bandidos Texas story.
Like I said, politics, climate, guns, etc are all best outside of motorcycle business if it is online business. Offline business such as Bandidos MC can survive this bulshit, we can't.
I will focus on the Blog content or an article for the Cantina and wait for the three days to pass. Its the weekend anyways so maybe I will ride the Enfield instead.
–Wayfarer, banned but not dead.
Supreme Blog Editor In Control
Bikernet News Bureau India