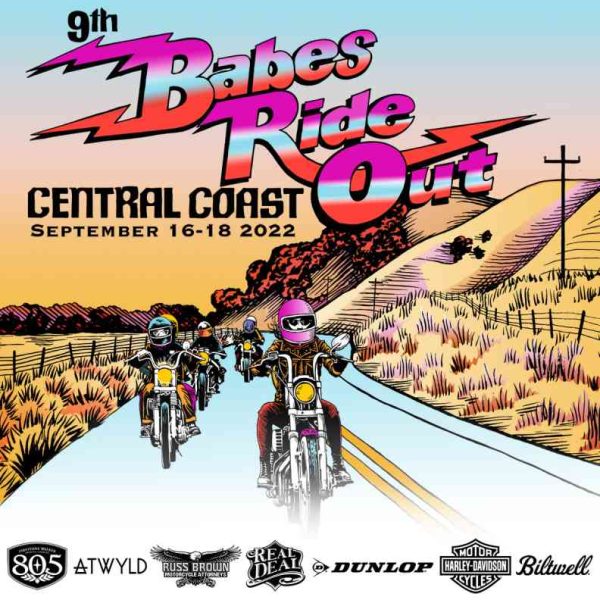 ALL TICKET SALES AND TRANSFERS END TOMORROW FOR BABES RIDE OUT CENTRAL COAST 9 x SANTA BARBARA, CA
LAST CHANCE: Snag a ticket to Babes Ride Out x Central Coast if you are ready to ride, camp, and have the best time of your two wheel life with some like minded riders. Ticket sales and transfers end Monday 9/12 at 12PM Pacific.
*NO ADMISSION TICKET SALES AT THE GATE*
What's in Included in a General Admission Ticket:
2 nights of tent camping (bring your own everything)
Unlimited water to fill up your canteen
FREE 805 beer until it runs out
Workshoppes
Games
Biltwell riding route maps + options that take you on some of the most beautiful routes along the coast.
Nightly entertainment
Event patch
Best time of your moto lovin' life connecting with new and old friends!
What is the new campsite like?
High up in the hills above Santa Barbara off of San Marcos Pass is Beautiful Live Oak Campground. Once you turn off hwy 154 it is just a mile up the dirt road. Camping will be spread out under sparse oak trees & hard-packed dirt. There are hot showers on site and drinkable water.
* * * * * * * * * * * * * * * *