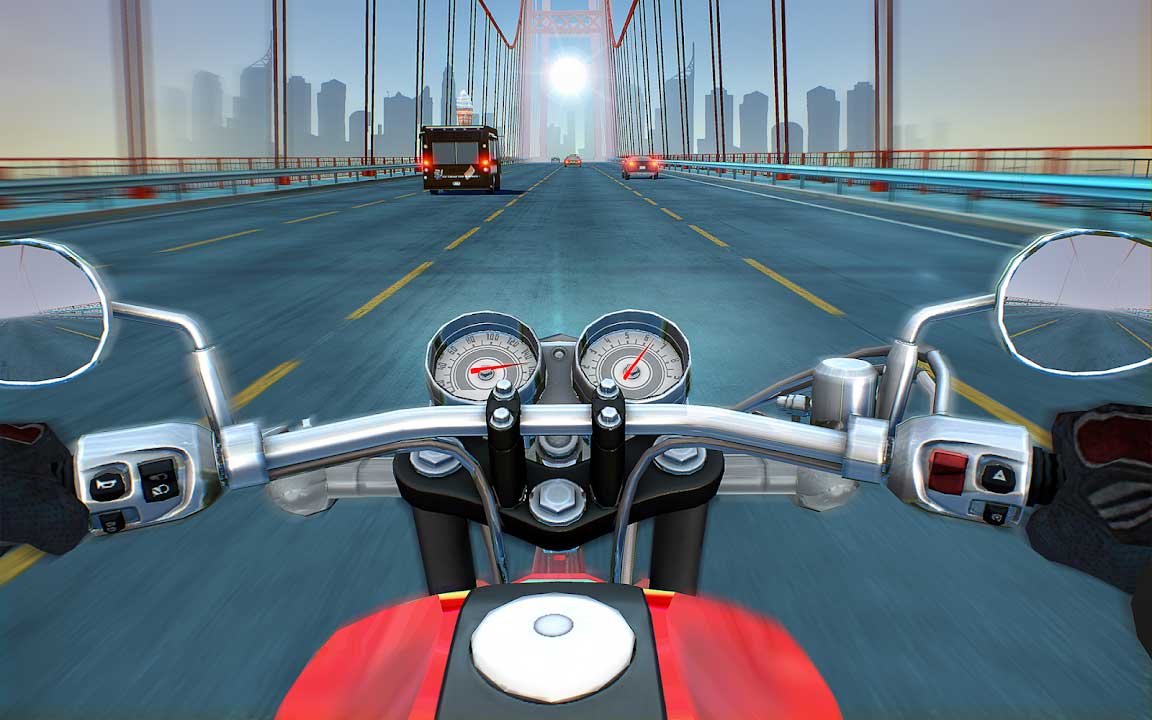 State Authorities in California, Maryland and Wisconsin announce recommendations for safety and awareness on Motorcycle Safety Awareness Month
DMV reiterates safe riding practices in respect to Motorcycle Safety Awareness Month
by The Bakersfield Californian from https://www.bakersfield.com
The California Highway Patrol is emphasizing safe riding and driving practices in May as part of Motorcycle Safety Awareness Month.
In a news release, the CHP said that more than 500 people were killed in motorcycle-involved crashes in California in 2020 and more than 11,500 people were injured. There are more than 1.4 million licensed riders in the state, the CHP said.
With those numbers in mind, the agency strongly encourages all riders to enroll in the California Motorcyclist Safety Program. The CMSP has 98 training sites throughout the state and trains approximately 55,000 motorcyclists each year. For more information or to find a training site near you, visit californiamotorcyclist.com or motorcyclesafetyca.com.
The CHP added that motorcyclists can help protect themselves by wearing proper safety gear including a U.S. Department of Transportation-compliant helmet, following the speed limit, riding defensively, and always riding sober. Drivers should always look at their mirrors and blind spots before changing lanes and always keep a safe distance.
The CHP promotes motorcycle safety with the Get Educated and Ride Safe program, funded by a $750,000 grant from the California Office of Traffic Safety through the National Highway Traffic Safety Administration. All eight CHP field divisions will hold outreach events to promote motorcycle safety throughout 2021 under the GEARS grant.
"Motorcyclists who are responsible, informed, and properly equipped can help reduce rider deaths and injuries," CHP Commissioner Amanda Ray said. "Motorists are also key to reducing crashes by being aware of the dangers and challenges of motorcycle riding. Taking the time to look twice for motorcyclists can save a life."
May Is Motorcycle Safety Month Maryland State Police Urge Extra Caution
from Maryland Government
(PIKESVILLE, MD) – The Maryland State Police are urging drivers to keep safety in mind during "Motorcycle Safety Awareness Month" being observed in May.
As the weather gets warmer, more motorcycles are on the roads, and more traffic crashes are reported between vehicles and motorcycles. About 15% of all fatal crashes in Maryland involve motorcycles according to the Maryland Department of Transportation. On average, more than 60 motorcyclists die in traffic crashes on Maryland roads every year, and an additional 1,700 people, both riders and passengers, are injured in Maryland traffic crashes, according to statistics provided by the Maryland Department of Transportation.
If you are driving a car;
Share the road. Allow motorcycles the full width of the lane at all times.
Use care when driving near a group of motorcyclists.
Check mirrors and blind spots for motorcycles, especially before changing lanes, merging, and at intersections. The motorcycle's size makes it difficult to judge their speed and distance.
Always signal if changing lanes so others know your intentions.
If you are operating a motorcycle;
Always wear a helmet and protective gear.
Carry your license with you and obey all traffic laws.
Stay in the middle of the traffic lane for better visibility.
Obey speed limits. Speeding is a factor in about 30% of motorcycle crashes according to the Maryland Department of Transportation.
Everyone on the roads should use extra caution during inclement weather, and never drive while impaired or distracted. Try to anticipate the moves of other vehicles on the road. Recognizing Motorcycle Safety Awareness Month will keep everyone safer on Maryland roads.
State Patrol reminds motorists to look twice, share the road with motorcycles
by Racine County Eye from https://racinecountyeye.com
Motorcycle fatalities increased 40% in 2020 over the previous five years' average. May is national "Motorcycle Safety Awareness Month" and the Wisconsin State Patrol is asking motorcyclists and all other motorists to share the road, be alert and safe. 2020 preliminary data for Wisconsin shows there were 2,095 motorcycle crashes, 1,788 motorcyclists injured, and 112 motorcycle fatalities.
As warm weather returns, more motorcyclists will be on Wisconsin roads. "Drivers must be in the habit of looking for motorcyclists," Wisconsin State Patrol Captain Jason Zeeh said, "and motorcyclists should watch for other vehicles and get properly trained and licensed. Together we can save lives."
Motorcycle crashes often occur when a car or truck driver changes lanes, turns left or pulls out in front of a motorcycle. Motorcycles are smaller and more difficult to see, especially in your blind spot. Failure to yield the right of way to another vehicle (state law 346.18) can result in a $175 citation, but penalties are much more severe if the violation results in someone getting injured or killed.
Motorcyclists can do their part by getting properly licensed, wearing visible and protective equipment, and carefully scanning ahead for potential hazards such as gravel, debris or wildlife in the roadway.
Motorcyclists have two options to get the required Class M license: pass a motorcycle driving skills test after making an appointment at a Division of Motor Vehicles service center or successfully complete a WisDOT-approved rider education course. Motorcyclists who successfully complete an approved safety course earn a skills test waiver used to obtain their Class M license.
"Whether a person is brand new to motorcycling or a returning rider, a safety course is a wise investment," Captain Zeeh said. "Safety along our roadways requires all drivers to share the road, watch their speed, eliminate distractions and be alert."