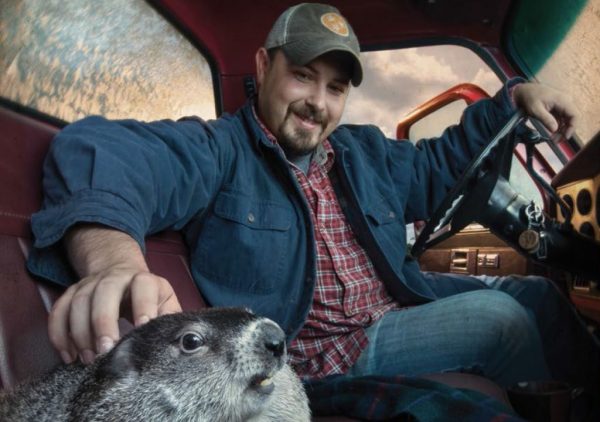 Most folks know about Pennsylvania's Punxsutawney Phil and Georgia's Beauregard Lee. Well, we don't like to make a big to-do about it, but Lynchburg has its own furry weather prognosticator, Rumples.
Rumples might not be as famous as his northern or southern counterpoints, but he's never failed to predict spring in the Hollow. Of course, there are those old-timers that swear no groundhog will ever beat Whistle Pig Willie, Lynchburg Louie, or Twice-Mellowed Jack. But, in our humble opinion, Rumples just can't be matched.
In Lynchburg this Groundhog's Day, keep your eyes open. You might just see Rumples taking a quick look around. If he sees his shadow, you may as well get busy and cut another cord of firewood. You're going to need it.
If you'd like to know Rumples' prediction for this year's weather, just drop us a line on February 2. And don't forget to let us know how the weather is in your neck of the woods.
–Bandit
Bandit@Bikernet.com
Tennessee Squire with Jack Daniels