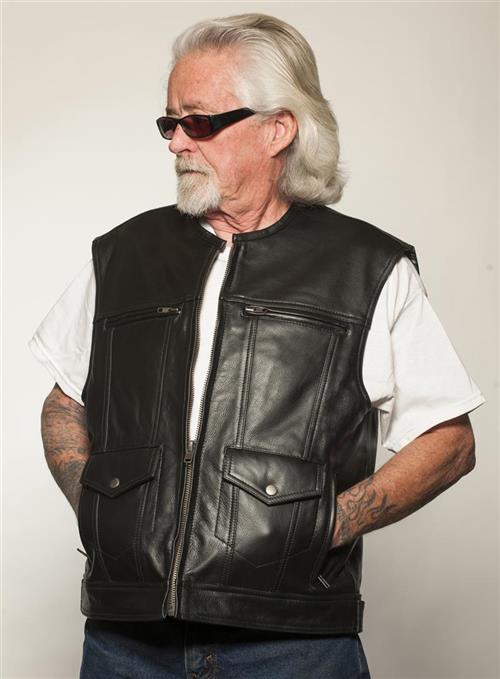 Check out the entire line at 5-Ball Racing Leathers
First, all of our leathers come with two deep gun pockets, which are great for cameras, phones, tools, you name it. We also have a media pocket on the inside back. It's great for a file, taxes, the latest Cycle Source magazine or divorce papers.
Our Jak shirts come sleeveless, 5/8 sleeve and full sleeve. They are cool for the taller guy and for hot temps. I've ridden to Sturgis several times with my 5/8 sleeve. It's a break when it's hot. When it's cold I added a sweatshirt and thermal and was still good to go. They have tails, so they are longer.
I worked with Debi at Bartels' H-D to create the perfect women's Hoodie jacket (Racy Women's 5-Ball Jacket). We worked with our manufacturer on a lighter more comfortable leather. It has great curves and the hoodie is complete and able to zip together or into the liner of the jacket. It also has thumb holes for cold nights.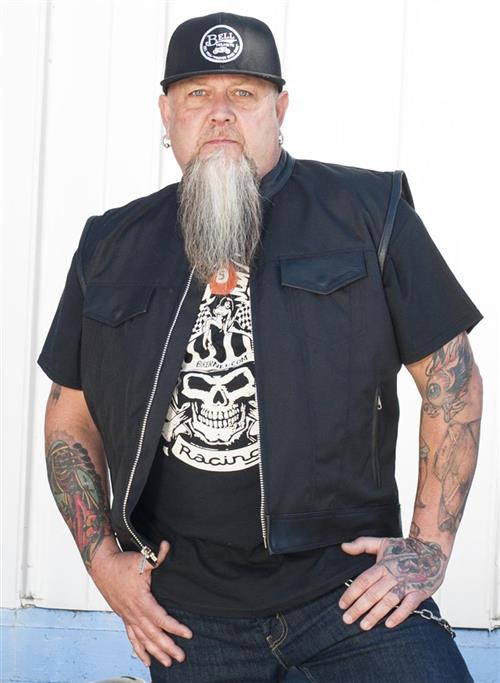 Our Special Opps series with vests and jackets is a more traditional biker jacket with a ton of pockets. The sleeves un-zip from the body to allow the jacket to be a vest.
We wanted a lighter vest for everyday use and came up with this Ballistic Nylon with leather trimmed vest. It's great for Arizona riders who need something to breathe. I wear one around the shop in the winter and on my bike in the summer. It's light, cool and has all the right pockets.
We designed the Flat Out vest for club guys. It's super clean for patches. Like the Jak shirt line, we hide two slip-in pockets. We ever eliminated the waist band for the ultra-chopped and trimmed look.
We also have ultra-soft Speedway leather shirts in brown and black. They are classic and super comfortable.