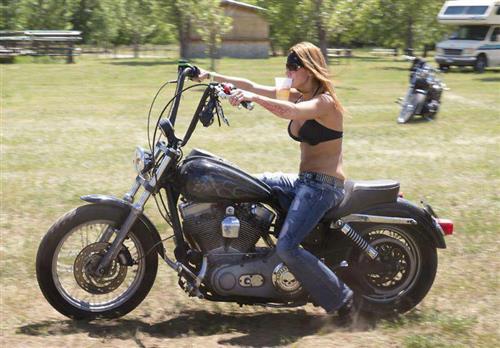 Hey,
We are facing interesting times. There's more motorcycle fun on the horizon than ever before, more events and more racing, Hell it's even cleaner, and more family oriented.
On the other hand we are constantly challenged. Magazines and newspapers are struggling. Now web sites are struggling with increased competition and social media. Shit, I can't add photos to my new instagram effort from my desk computer. What the hell?
I was challenged this week by a staff member to drop writing about Global Warming or lose readers. I thought about it long and hard and then I explained the basics to him. First, he could test his theory on his site. If it worked, we could share in the vast awards. Second, we are not here for the money. We do this because we love it and follow the Code of the West.
I use to joke to guys about the industry. "If we were in business for the money, we would make toasters or turbo-charged vacuum cleaners, not custom motorcycles. We love custom bikes for several reasons, and each one of us has a different mantra. But for some it's the freedom to ride what we love into the sunset. It's the freedom to build whatever we want and risk our fleeting lives flying free.
That's why I fight back for our freedoms and against the Global Warming scam. Someone has to do it.
Click here to read the rest of the this week's Bikernet News.