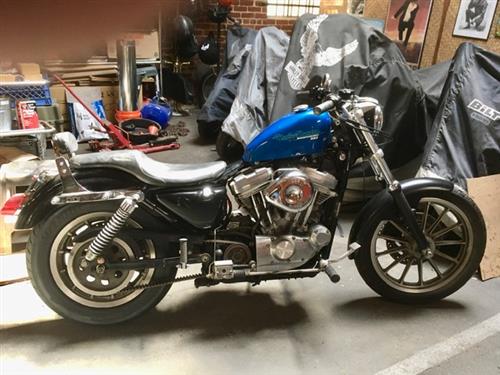 From Banged-Up to Hot Rod with S&S, Pingel and Suspension Technologies
This story started in the '60s when Zack tried to buy his first Harley, a Knucklehead with his dad. Zack, still a teenager was already roaming the streets looking for action. He knew a chopper had to be a major portion of the picture.
He found a guy, who said he had a basket case for cheap. Zack was pumped, but his dad went along for morale support. They entered this old biker's garage on the east side of Detroit, and his dad immediately spotted piles of junk parts. The garage was scattered with parts and pieces. It was a mess, when the old coot led them to a dark area under a stairwell, where a bunch of parts and pieces were stacked under an oil-soaked canvas tarp.
Join the Cantina – Subscribe Now