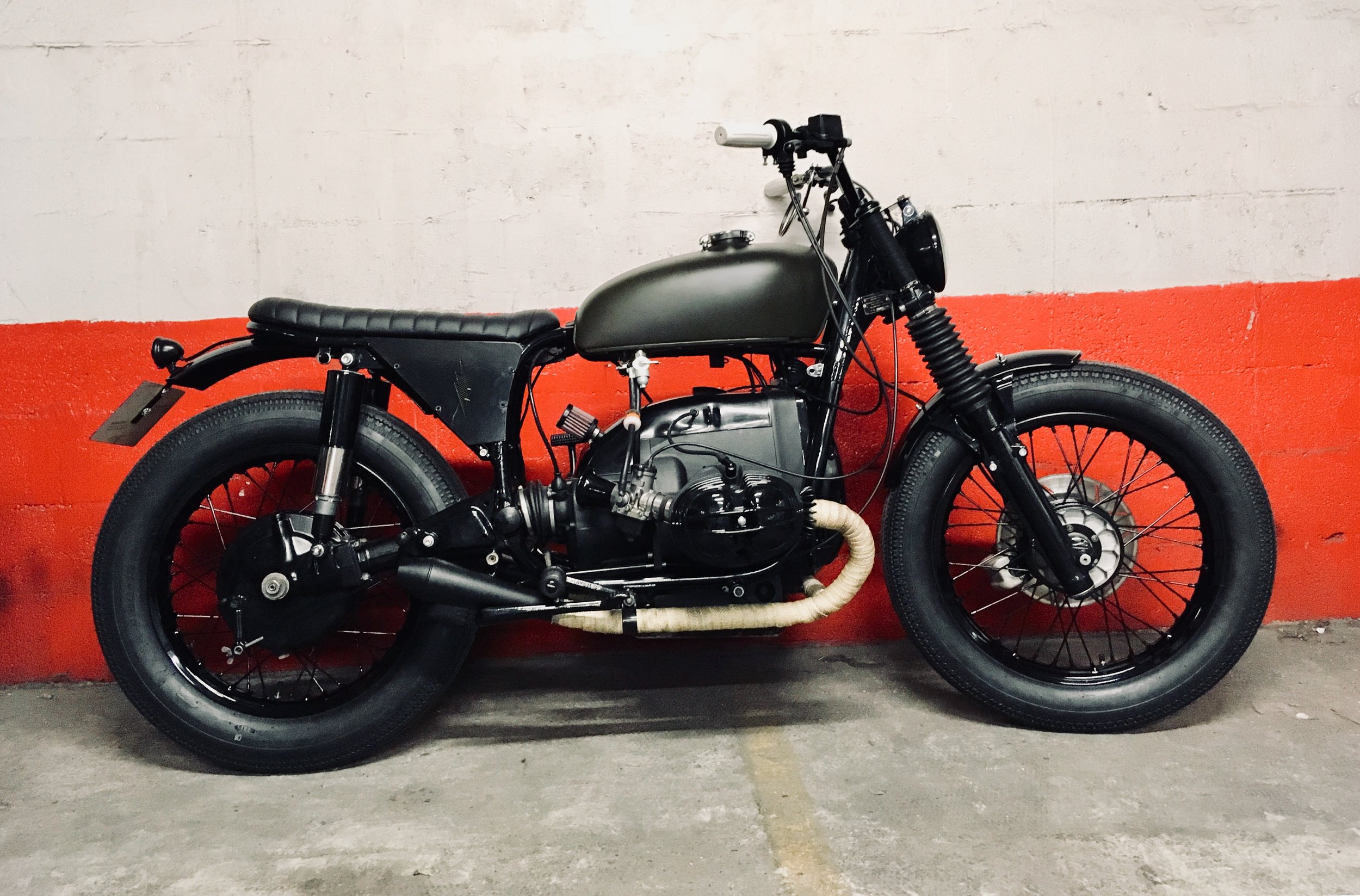 by Daniel Patrascu from https://www.autoevolution.com
Sometimes giving an old motorcycle a new identity is as simple as repairing what's in need of repair, and simply slapping a tank from another bike on the existing frame.
At least, this is how simple the crew from Paris-based Blitz Motorcycles make the whole process look. Unlike most moto shops out there, which go to great lengths to make crazy designs, this one has been making a living by restoring beat down, old machines and giving them a new life, possibly under a different name. Their builds are generally simple, lacking all the bells and whistles others like to adorn their bikes with.
Case in point the 1976 BMW R60/7 shown in the gallery above, renamed Olive. The bike started off as all others from its range, but got a new engine, 600cc in displacement, because the owner had barely gotten the driver's license and needed to comply with power output requirements.
"We chose the 600 cc engine for this reason, being certain still that once he will be over the first 2 years of riding (and therefore be allowed to ride a more powerful machine), he will stick to this one. For good," Blitz says about the engine.
The entire bike has been rebuilt according to Blitz, as was the engine (it got new carburetors too) and the electric wiring. On top of the frame the tank is no longer a stock BMW one, but a hardware sourced from a Honda CB250. It is because of the color sprayed on this tank that the bike is named Olive.
Other modifications made include the thermal wrapping of the exhaust pipes, new Firestone tires, new headlight, Triumph handlebars, and a custom seat.
We are not being told how much the build cost to make, or where the motorcycle is doing its rounds now.