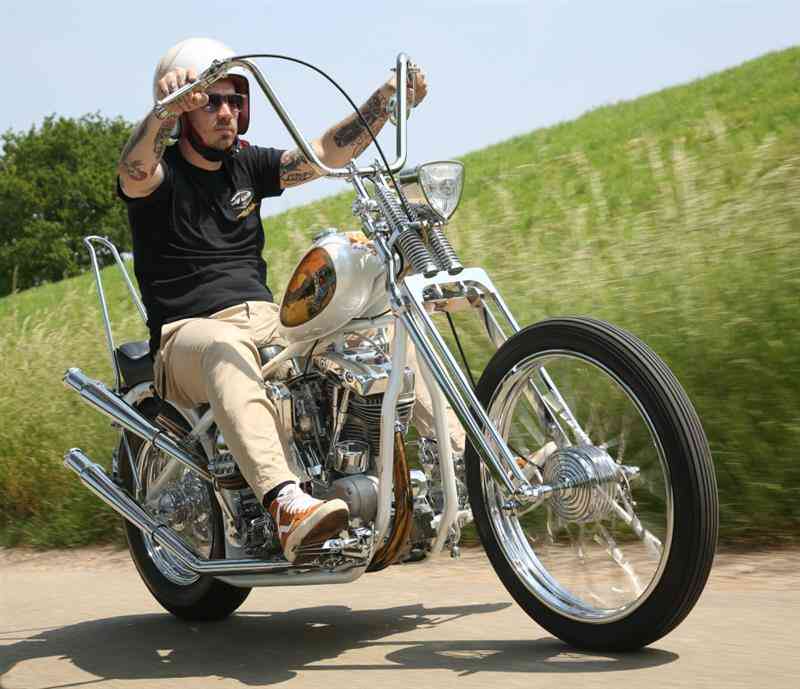 Zodiac is now 52 years old and is a manufacturer and wholesaler of custom and replacement parts for Harley-Davidson and American V-Twin motorcycles.
1969 is the same year of the movie Easy Rider, with arguably the most iconic chopper; Captain America, starring in it. "But it's also an ode to Indian Larry, the chopper builder who stuck 100% to the style of choppers and bobbers of that era."
Describing their cool chopper, Vincent explains, "Hence the name 'Captain Larry'"
Zodiac International B.V. (Vincent Pels)
The Netherlands
Join the Cantina for more – Subscribe Today.