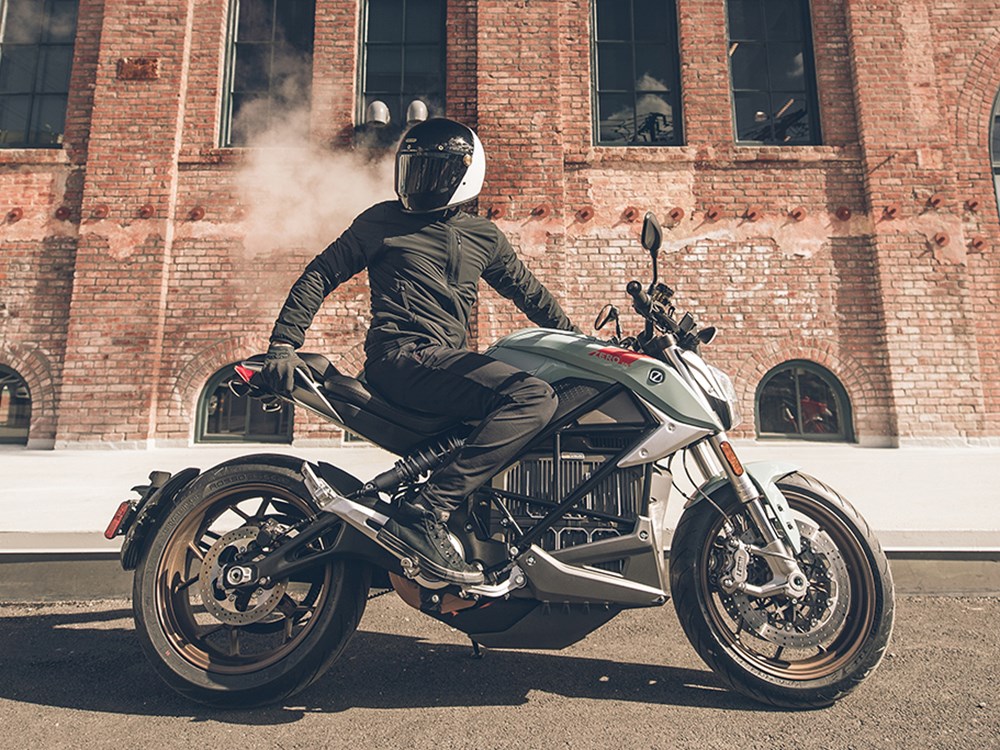 Zero launched a new SR/F streetfighter in Amsterdam, which claims to deliver an attractive blend of "industry-leading power, control and connection."
It is a tangible improvement in range capability and recharging time, along with new styling that brings its electric powertrain with sharp and conventional – naked streetfighter looks.
The Californian brand leaps forward making electric motorcycles look and perform in a way more appealing to both new and largely electric-phobic existing bikers.
Vice President of Product Development, Brian Wismann, said: "The bike was inspired and influenced by the same things that inspire designers that are working on internal combustion bikes. "I don't want anybody to think that this was meant to look like an electric Ducati, or Triumph – it's not a derivative design, but having an understanding of where this cultural reference for having beautiful machines comes from and then integrating some of those design elements into the SR/F are pertinent in describing why it looks as good as it does."
New Zero SR/F specs
200-mile range potential
One-hour charge to 95%
Makes 110bhp / 140lbft
Two models available in May
Weight is 226kg
Zero's new SR/F has the power and charm to attract regular street racers. The torque makes this a serious streetfighter.
The model uses Zero's new ZF75-10 motor, coupled to a ZF14.4 lithium-ion battery. The powertrain uses air-cooling to improve longevity. It eliminates many routine maintenance jobs. A single charge is claimed to have the potential to deliver a 200-mile maximum range when ridden at town speeds, using Zero's Power Tank, which arrives in Autumn 2019.
The innovative Rapid Charge System works on the large and growing network of Level 2 charge stations and provides a platform that allows for up to three independent charging modules. This means the SR/F can boast the fastest recharge capacity in Zero's existing line up. It gives a maximum charging performance of empty to 95% charged in just one hour.
SR/F's Cypher III operating system knits Zero's next-gen app and dash to the well-proven Bosch Motorcycle Stability Control (MSC) system, ensuring the rider isn't caught out by an over-eager right wrist or brake lever action. Zero SR/F has ABS and a host of electronic safety kit to ensure rider safety on the mean streets it is meant to race on.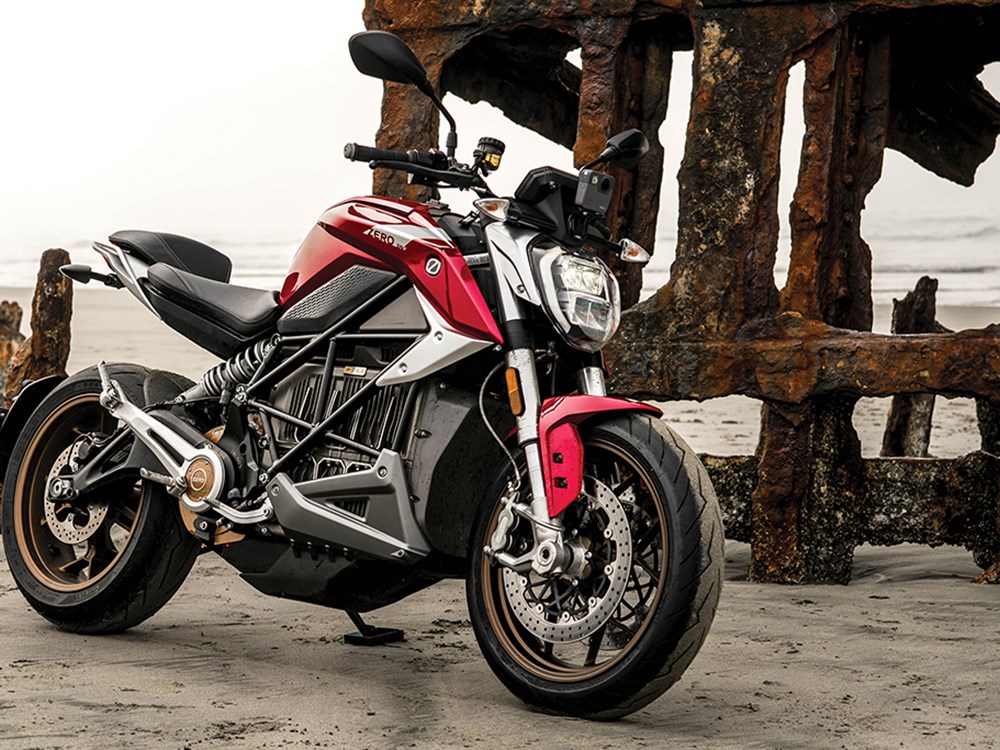 The attractive dash can connect to a new app controlled by the rider. Rider modes on offer comprise Street, Sport, Eco, and Rain, and there are up to 10 programmable custom modes available.
Brembo's electronic braking AI acts on JJuan calipers front and rear. The frame is a steel-trellis with concentric swingarm that's claimed to help transfer the torque to the tarmac with the most mechanical grip possible. Both the battery and motor act as stressed members as well.
The new connected app also allows the rider to monitor their SR/F for: Bike Status & Alerts, Charging data, Ride Data Sharing, System Upgrades and Updates.
The first system of its kind on a production motorcycle, the status checker means owners can see information on charging interruptions, get unexpected motion notifications, and use the 'Find my Bike' function to see if their bike is where it should be.
The data captured on rides includes bike location, speed, lean angle, power, torque, charge and energy used/regenerated.
All the data is private unless the rider chooses to share it. The full suite of app functions are free at purchase, and for two years thereafter. Riders can opt out altogether if they so desire.
The two models will come in Seabright Blue and Boardwalk Red colourways, and are expected to be ready to plug in from May 2019.