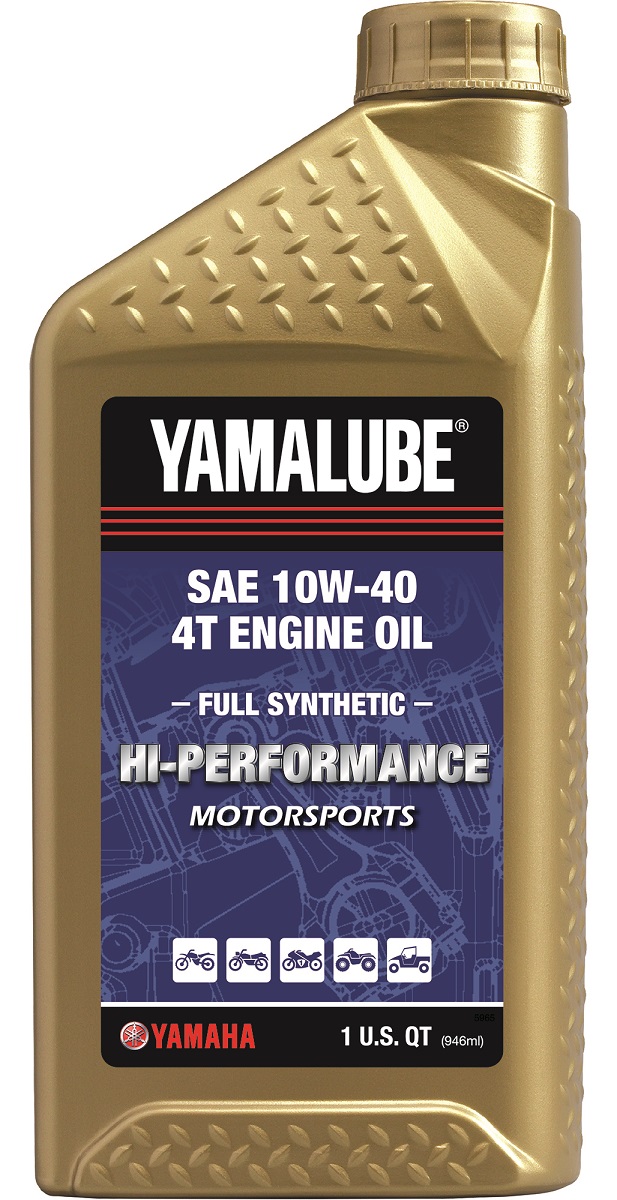 GP Racing Spec and Hi-Performance Oils Maximize Durability of High Performance Engines
MARIETTA, Ga. – July 13, 2019 – Yamaha Motor Corporation, USA, today announced Yamalube's GP Racing Spec and Hi-Performance Full Synthetic engine oils are now available at Yamaha dealers across the nation.
Both Yamalube's GP Racing Spec and Hi-Performance are SAE 10W-40 4T full synthetic engine oils with a modern balanced formulation designed for superior performance and maximum durability for today's advanced high performance engine parts. They provide enhanced engine performance, fuel efficiency and excellent thermal stability for advanced protection in any on- and off-road application.
Offering the ultimate in Yamalube's ultra-high performance engine oils, GP Racing Spec oil is the newest generation of Yamalube's 50-plus year lineage of competition blends. Derived from the same oil used in Yamaha's YZR-M1 MotoGP bike, the new GP Racing Spec oil is blended using advanced additives for high thermal resistance in extreme racing and other severe environments. GP Racing Spec oil maximizes engine power and enhances overall clutch and shifting performance with its extreme anti-wear and anti-friction properties.
Yamalube's GP Racing Spec oil is classified as a JASO MA2, while Hi-Performance oil is classified as JASO MA. Both products meet API SL requirements.
Learn more about Yamalube, Genuine Yamaha Accessories, apparel and more at https://www.shopyamaha.com.
For more information related to all Yamaha products, visit https://www.yamahamotorsports.com.
Follow Yamaha Motor Corporation, USA, through your favorite social media site:
www.facebook.com/yamahamotorusa, www.instagram.com/yamahamotorusa, www.twitter.com/yamahamotorusa
#Yamaha #Yamalube #YamahaMotor #YamahaMotorUSA