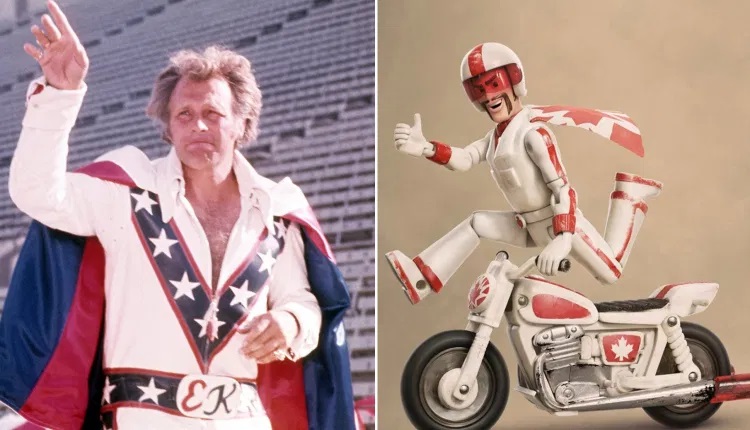 While most fans know the basics about the motorcycle stunt world, only true daredevils understand just how cool its history is.
by Peter Akpejeluh from HotCars.com
Motorcycle stunt riding is a sport involving the acrobatic maneuvering of a motorcycle and sometimes a rider. The invention of the motorcycle stunt dates back to the 1800s, with performances displayed on public roads and in private venues. Motorcycle stunt riding is not always a one-person sport, as iconic teams have been established over the years.
Common stunt riding tricks include the basic wheelie, stoppie, circle, 12 O'clock, Ape hanger, cliffhanger, burnout, hyperspin, switchback, and Christ. Modern-day stunt riders keeping the game alive and thriving include Rok Bagoros, Lee Bowers, Rafal Pasierbek, Sarah Lezito, Emilio Zamora, and Mike Jensen. While fans may be familiar with a couple of things about motorcycle stunt riding, only true daredevils know these parts of its history.
Here is a Top Ten List for the pros:
10. Daniel J. Canary: The First Wheelie Performer
9. The Royal Signals Motorcycle Display Team performed the first 37-man motorcycle stunt display as far back as 1928
8. The Human Fly became the first real person to be a superhero comic via Marvel. His early stunts involved him being strapped to the exterior of a jet, surviving the dangers that come with such a stunt – his real identity is still a mystery.
7. Travis Pastrana: The First Double Backflip Performer
6. Motobirds: The UK's First All-Women Motorcycle Stunt Group
5. The Globe of Death taking stunts to a whole new level – unlike other stunt platforms, their performances are visible from all angles and heights. There's no optical illusion — just daredevils on dirt bikes attempting to defy the laws of physics.
4. Debbie Lawler 'Flying Angel': The First Female Stunt Rider To break Evel Knievel's record in 1974 by jumping 101 feet
3. Debbie Evans: The First Woman To Ride In The US Trials (She has appeared as a stunt double in movies such as Fast and Furious, Terminator 2, and The Matrix Reloaded)
2. Dave Taylor: The First Stunt Rider To Wheelie Around The Isle of Man TT Mountain Course
1. Evel Knievel's Longest Jump – his personal best in 1975, when he jumped 133 feet over 14 Greyhound buses
READ The Full Article at www.HotCars.com
* * * * * * * * * * * * * * * *
Ride to your favorite Motorcycling Events in comfort and style. Have a look at out Ballistic Nylon vest and 5/8 sleeve Jak Shirt. Click Here to view the all-new 5-Ball Racing Shop.