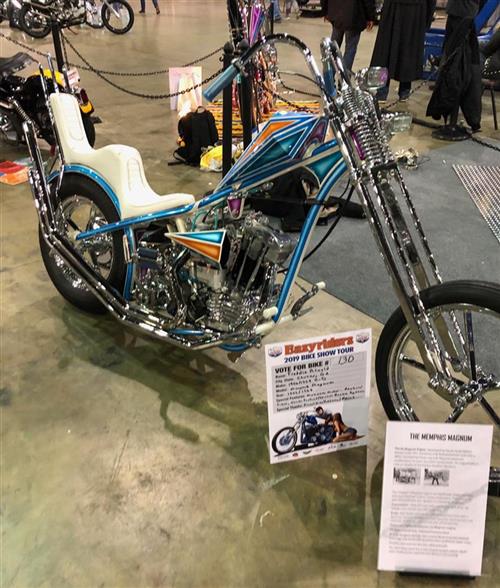 The Final Chapter of Re-Birth of a Shovelhead
By the Stealth
There were bikes from all over the country, California, Texas, Michigan, New York, Virginia just to name a few. There was serious competition here! Every style bike was represented, early style choppers, antiques, club style, baggers, drag and retro stock, they were all here!
I think there were eight bikes that won the Peoples' Choice vote, and they were moved into the Invitational class.
I love the Shovelhead, the bike is named GLORY DAYS because it takes me back to some of my GLORY DAYS!
READ THE FULL STORY with exclusive photos at Bikernet.com Cantina – Click here – Subscribe today
www.Bikernet.com