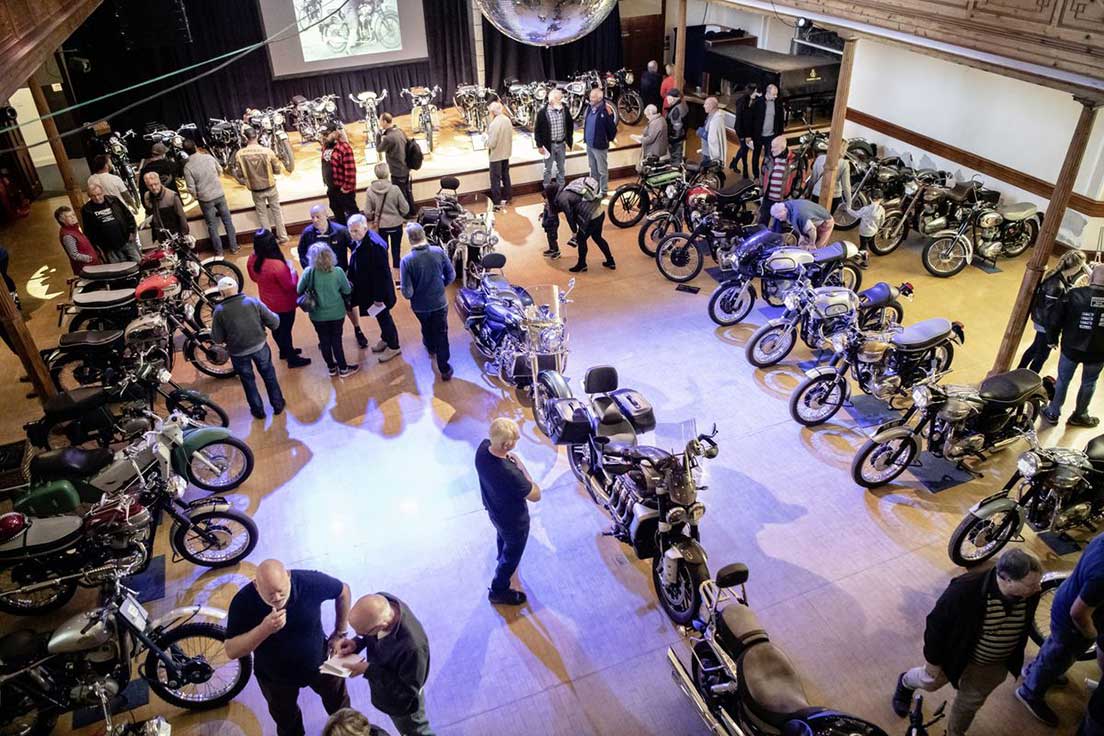 by Nigel Baudains from https://guernseypress.com
The heyday of the British motorcycle industry was on display at St James yesterday.
People were queuing by the 10am opening to see about 90 machines spanning the period from 1911 to the present day.
Alan Richmond, who organised the show on behalf of the St James Trust, is also chairman of The British Motor Cycle Club Guernsey.
'I think British motorcycles appeal to the older man who probably had one in his youth,' he said.
'Naturally he will say that it was the best and there is a huge brand loyalty.
'For the practical, you can strip them down to the last nut and bolt, whereas motorcycles today are computer-controlled and you dare not change a spark plug.'
Some of the bikes – nicknamed trailer queens – belonged to people who did not want to get them wet. Half an hour of riding and four hours of cleaning was no fun, he said.
Vaccine centre volunteer Alan Boyd, 66, said visiting the show had reactivated his interest in motorcycles.
'I had bikes from the age of 15 and I even managed to persuade my wife, Jo, to tour Europe with me on a [Honda] Goldwing,' he said.
'I sold it because I thought I was getting too old. I'm a Triumph fan. The early ones leaked oil and the electrics were always packing up. Every time you went out it was an adventure as you never knew whether you'd get back or not.'
Within a few minutes of the show opening, the hall was packed with motorcycle enthusiasts.
Jackson Garage technician Wojtek Krzemien, 39, who came to Guernsey from Poland 13 years ago, was among them.
'I just love motorbikes and I wanted to bring the boys to show them the story of motorcycling,' he said.
'They love motorbikes too and everything here is in such great condition.'
Other makes on show included Norton, BSA, James, Velocette, Sunbeam and Royal Enfield.