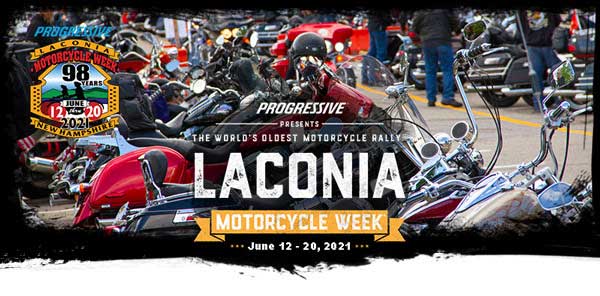 by Naoko Funayama from https://www.wmur.com
The 98th Annual Laconia Motorcycle Week kicked off on Saturday with big crowds, nice weather and COVID-19 vaccinations.
A National Guard Tent was set up at the rally headquarters to distribute the vaccine.
"We're just appreciative of the opportunity to serve the state of New Hampshire. This is the highest level that we can do as Guardsmen for our state is to serve us in a public need," said Staff Sgt. Dante Davis Jr. of the Army National Guard. "It's just the sincere appreciation of not only our state but just Americans all around the world.
Event organizers also set up hand sanitizer stations to make hand sanitizer readily available.
COVID-19 guidelines weren't the only safety guidelines event organizers emphasized this year. Organizers have asked Granite Staters to be cautious of traffic and speed, and ask that people try to maintain a safe distance from bikes when driving.