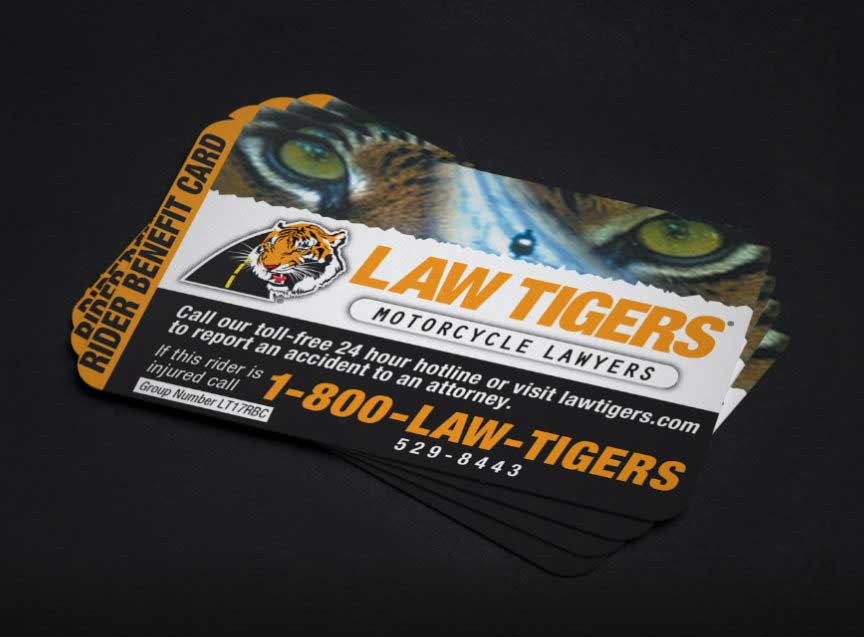 from https://www.lawtigers.com
We've created a database of motorcycle rallies, group rides, multi-day biker events, and more for you to choose from. These are for riders of all experience, though we encourage you to read up and choose events that are suitable for you and whoever you're traveling with. Most of all, we hope you find an awesome adventure (or 5) to go on!
Register for Free Rider Benefit Card, Immediately includes:
$10,000 Hit-and-Run Reward
$10,000 Bike Theft Reward
Free Legal Advice for all Motorcycle Matters
Free Motorcycle Repair or Replacement Assistance
Free Document Holder
Toll-Free 24-Hour Accident Hotline to answer your questions 24 hours a day, 7 days a week by simply calling 1-800-LAW TIGERS (529-8443).