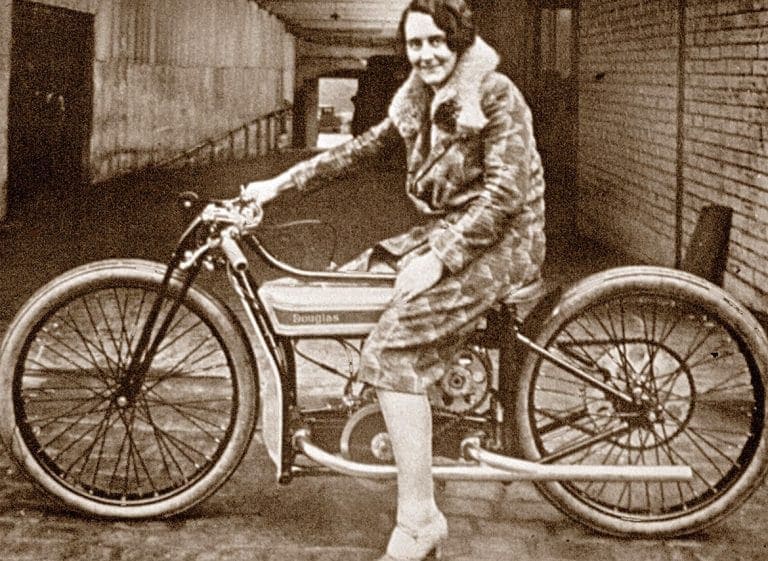 Fay Taylour, known as 'Flying Fay', was an Irish world champion Speedway rider who was often seen on a Douglas in the 1920s.
CLICK HERE To View this story on Bikernet.com
Check Out all the Cool Women in Motorcycling – from Past & Present at "Celebrate Women" Section.
https://www.bikernet.com/pages/Celebrate_Woman.aspx
Join the Cantina for more – CLICK Here To Subscribe.