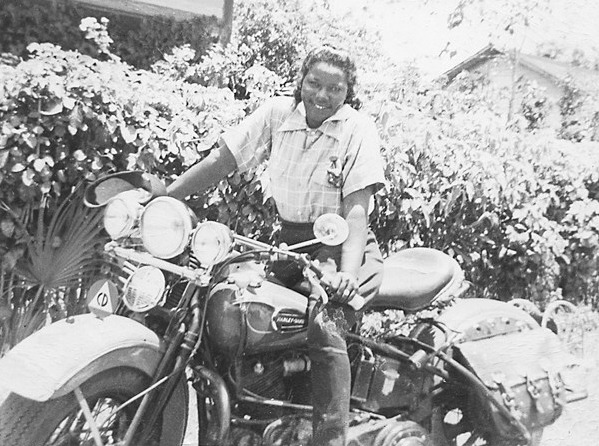 Amazing Bessie spent 60 years in the saddle, aboard 28 different motorcycles
by Ann Ferrar
Ann Ferrar, author of "Hear Me Roar: Women, Motorcycles and the Rapture of the Road," considers Bessie Stringfield one of her life's greatest inspirations. Ferrar spent time with Ms. Stringfield during Bessie's golden years, and thus a friendship blossomed between two women riders of different generations and very different life experiences. Ms. Stringfield was inducted into the AMA Motorcycle Hall of Fame in 2002.
In the 1930s and 1940s, my friend Bessie Stringfield took eight long-distance, solo rides around the country in the style of the old gypsy tours. Bessie dismissed the scolding of relatives who said that "nice girls didn't go around riding motorcycles" and she became estranged from them.
* * * * * * * * * * * * * * * * * * * * * * * *