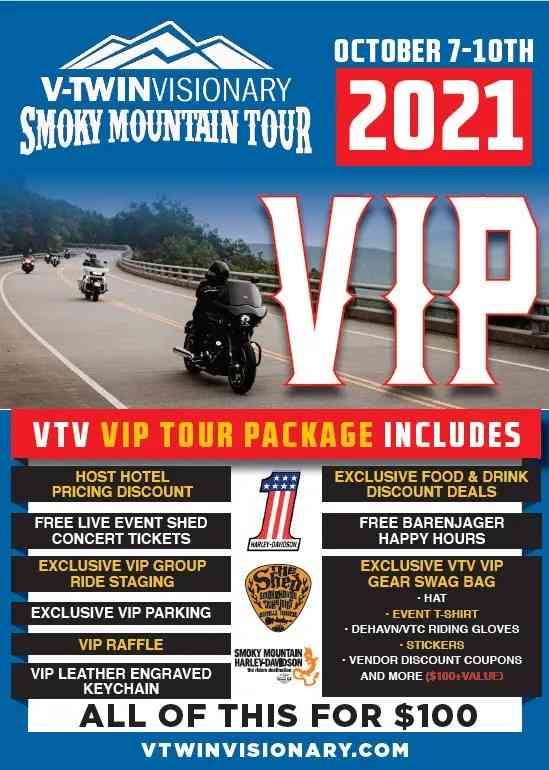 by Mark Masker from https://vtwinvisionary.com
The V-Twin Visionary Smoky Mountain Tour makes landfall this week at Smoky Mountain H-D! Experience four days of the world's best motorcycle riding. Enjoy real-deal Tennessee barbecue and some of the best Southern rock bands around. And of course there's all the riding to be done in the surrounding beauty of the Smoky Mountains.
Additionally, Tour and VIP passes are on sale now. Both get you into the big show and come with their own perks.
When you're done and ready to chow down and drink up, Smoky Mtn H-D and The Shed Smokehouse has you covered, too. They're the basecamp for the big party. Check out the latest and greatest P&A from our sponsors while you're here, too.
More details on the V-Twin Visionary Smoky Mountain Tour to come in the weeks following.