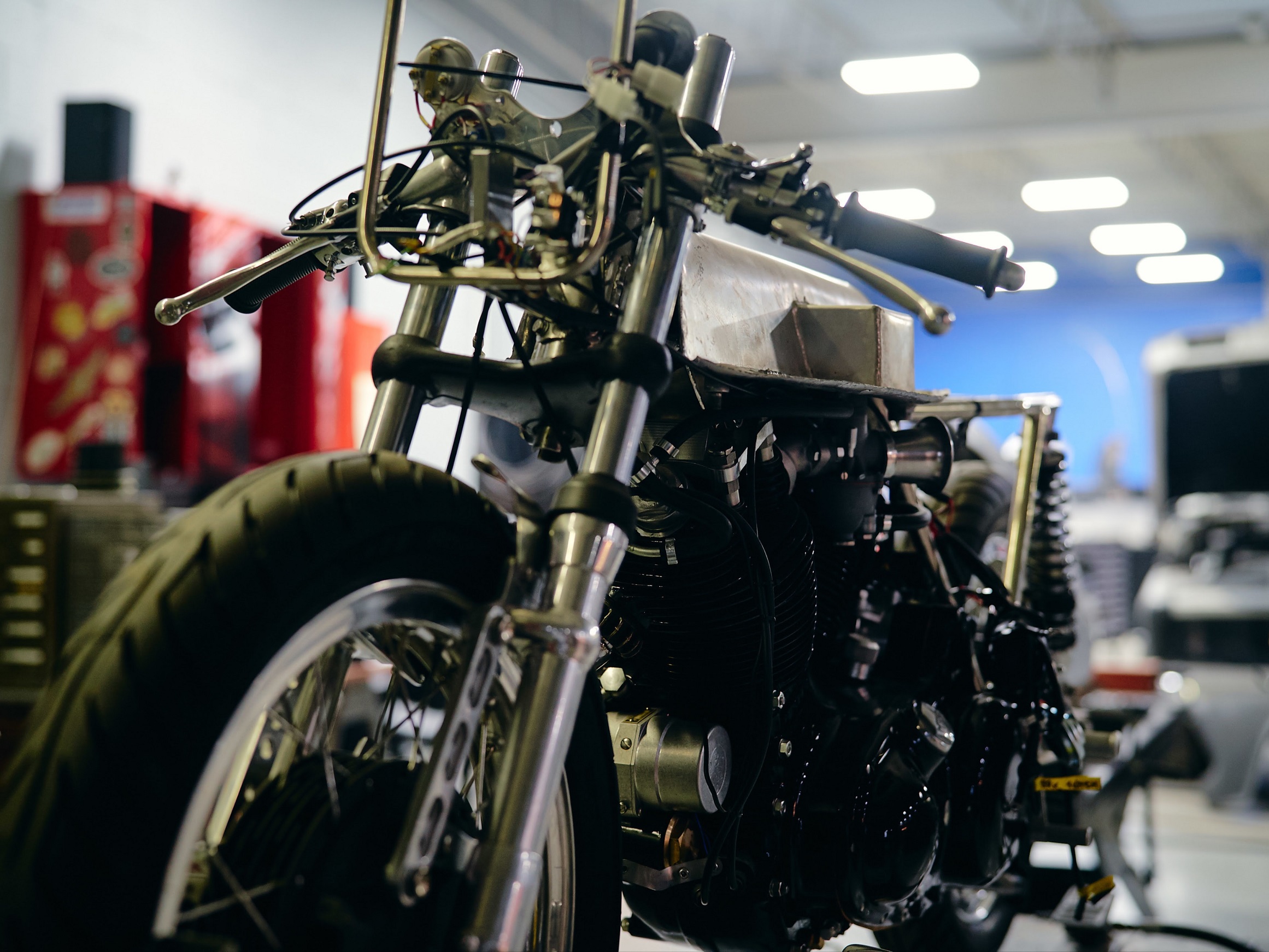 We are really excited to open our doors and welcome you to our new state of the art facility!  As many of you know, Fuller Moto has become our home away from home, a sanctuary where we build dreams; a passion project dedicated to creating rolling works of art.  Our building is legendary in these parts as it was the Atlanta Ferrari, Alfa, Fiat dealership for around 30 years.  Every kid dreaming of the latest Italian steed visited this spot and were inspired, and now we hope to continue that legacy.
We moved in 8 months ago, and have been hard at work updating the facilities.  A new roof, LED Lighting, revamped kitchen lounge and bathrooms just to start.  It's not even near finished, but you will get more than a glimpse of what the future holds in store for Fuller Moto!
I'm really proud of the whole team and our neighbors, partners, and friends who have all pitched in to get ready for our first public showing.  I hope to see you tomorrow, Saturday, May 18th!  The weather looks great so get your favorite whip out and head on over!
Yours sincerely, Bryan Fuller