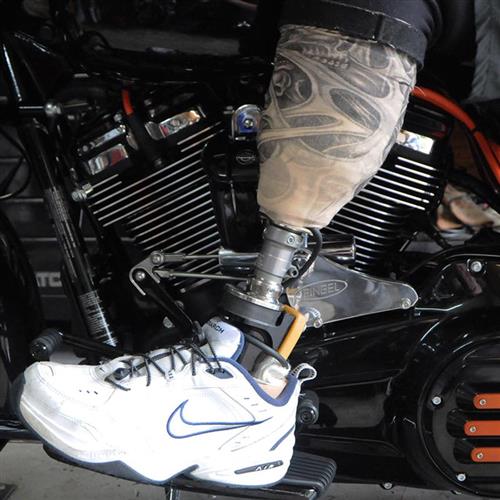 Helping The Disabled Ride
In September of 2018 my son Dale traded in his 2008 Harley Ultra Classic and got a 2019 Harley Street Glide, while putting on break-in miles, a car made an illegal left turn and hit him. The motorcycle was totaled and Dale lost his left foot.
Seven Operations and a year later he got a prosthetic foot. He is currently adjusting to using it.
With the money from the motorcycle insurance company he went to Space Coast Harley-Davidson in Palm Bay, Florida, who had a leftover 2019 Street Glide and gave him a deal he could not refuse.
Two issues that needed to be addressed before he was ready to ride. The shifter and operation of the kickstand needed modifications. I got to ride it to my house and put it on the lift.