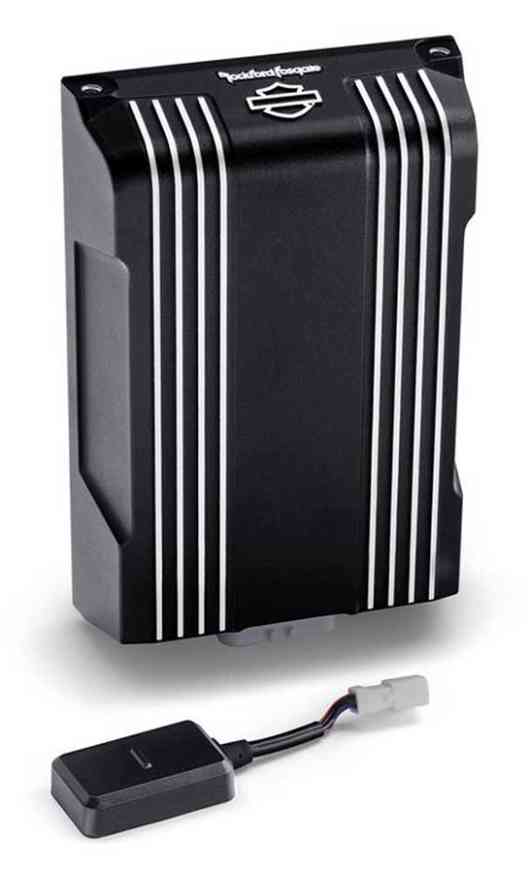 by Rogue with photos by Nick Sherman
My 2022 Harley Ultra came with a reasonable sound system, but my problem is hearing loss from when I was in the military. That prompted me to order an amplifier and new speakers. Life got in the way and I got behind schedule and needed some help getting it installed.
The system I chose was Harleys Rockford-Fosgate 400W – 4 Channel
I decided to get some help on this install for a couple of reasons.
The factory suggests installation is done by a technician at a Haley dealership.
Even if you do the install yourself the newly installed audio system and speakers will not play audio unless it is configured using the Harley-Davidson audio app or by an authorized Harley dealership, sneaky.
I have handled numerous upgrades over the years, and this one can be done if you have the time, knowledge and tools. I did not have the time.
* * * * * * * * * * * * * * * * * * * * * * * *