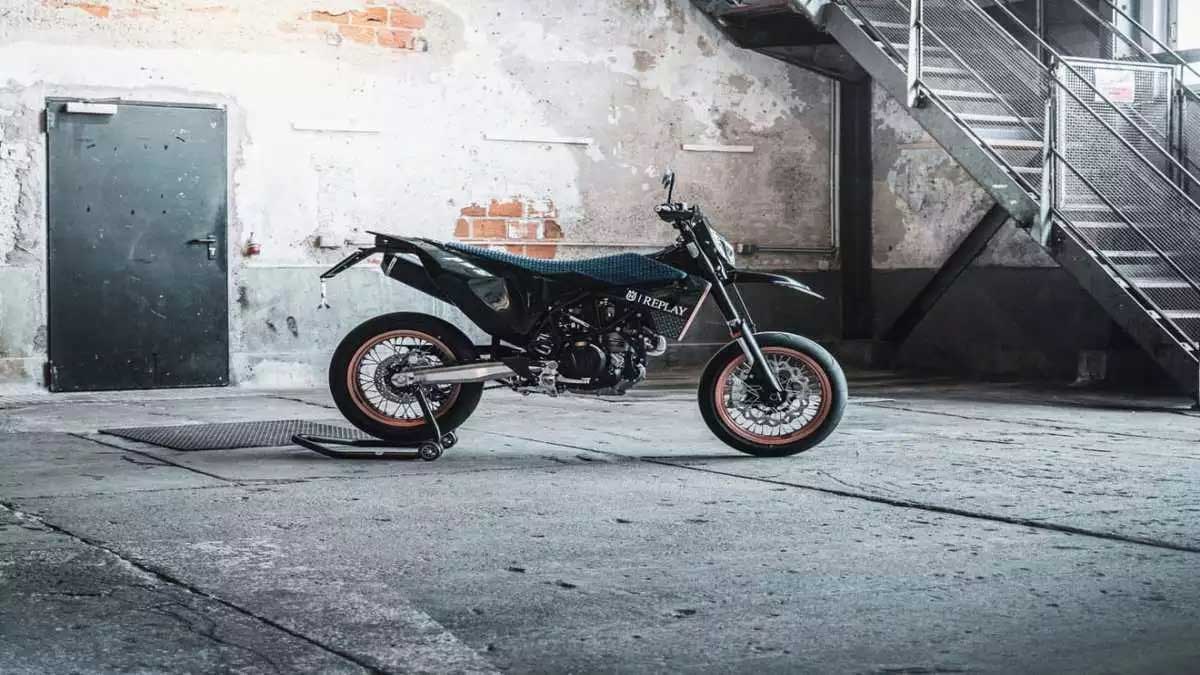 from https://auto.economictimes.indiatimes.com
Husqvarna rides in 'Replay' edition of Vitpilen 701, 701 Supermoto and 701 Enduro LR. The bikes are in partnership with clothing brand Replay
Swedish automaker Husqvarna has introduced a range special edition variants of Vitpilen 701, 701 Supermoto and 701 Enduro LR in partnership with Italian clothing brand Replay.
The Vitpilen 701 is a cruiser with a large single – cylinder engine mated to a lightweight chasis. The 701 Supermoto takes things off road with a 74hp single-cylinder engine bound to a 148kg chasis. The 701 Enduro LR is for those who wish to go a bit further off the tarmac. The LR which stands for Long range is due to its massive fuel tank, nearly twice the capacity of the standard 701 Enduro.
More details about the bikes are yet to be made public. The manufacturer has also promised that more models are on the way under the partnership with Replay that began in 2020.
It marked the beginning of a new chapter for both Husqvarna Motorcycles and REPLAY, as Husqvarna Motorcycles re-entered the Moto3 World Championship, while REPLAY took a strategic step into the motorcycle sector, the statement read.