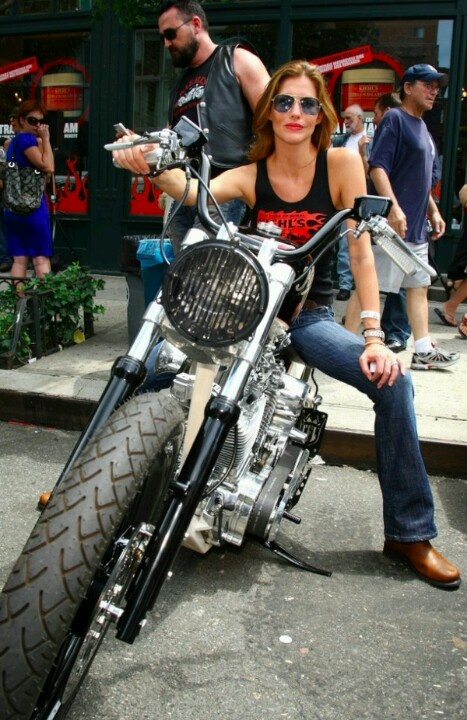 National and Regional News
WASHINGTON, D.C. – The National Transportation Safety Board called on federal regulators Nov. 19 to create a review process before allowing automated test vehicles to operate on public roads, based upon the agency's investigation of a fatal collision between an Uber automated test vehicle and a pedestrian on March 18, 2018, in Tempe, Ariz. The NTSB said the Uber Technologies Inc. division's "inadequate safety culture" contributed to the fatal crash. the 2017 Volvo XC90 was equipped with a proprietary developmental automated driving system. The vehicle's factory-installed forward collision warning and automatic emergency braking systems were deactivated during the operation of the automated system. The NTSB said the operator of the Volvo was "visually distracted throughout the trip by a personal cell phone." The AMA believes that thorough testing of automated vehicles should be performed before they are permitted on public roadways, where they can endanger the lives of motorcyclists, pedestrians and other vulnerable road users.
WASHINGTON, D.C. – U.S. Sen. Tom Udall (D-N.M.) and U.S. Rep. Peter Welch (D-Vt.) introduced companion bills to reform the Renewable Fuel Standard by reducing the harmful environmental effects of the corn ethanol mandate and advancing biofuels that they say reduce greenhouse gas emissions. The GREENER Fuels Act (Growing Renewable Energy through Existing and New Environmentally Responsible Fuels Act) would phase out the corn ethanol mandate and immediately reduce the amount of ethanol in fuel by as much as 1 billion gallons by capping the amount of ethanol that can be blended into conventional gasoline at 9.7 percent. The AMA, the National Wildlife Federation and the Sierra Club support the bill. The AMA objects to increased amounts of ethanol in the nation's fuel supply, because none of the estimated 22 million motorcycles and ATVs in use in America is certified by the U.S. Environmental Protection Agency to operate on fuel containing more than 10 percent ethanol.
State News
PASADENA, Calif. – The Ninth Circuit Court of Appeals ruled in favor of the Friends of Oceano Dunes, directing the lower court to allow a lawsuit to proceed against the California Coastal Commission and California State Parks. The lawsuit, filed in 2017, claims that the agencies are violating the federal Endangered Species Act by issuing permits and approvals for new dust control measures at the Oceano Dunes State Vehicular Recreation Area. "Dust control" is used to restrict use of the area for responsible motorized recreation. A U.S. District Court judge in Los Angeles stopped the lawsuit in 2017, but the appeals court held that the district judge did not follow the law in the ruling. The lawsuit is against Coastal Commission Executive Director Jack Ainsworth and State Parks' Director Lisa Mangat.
SAN LUIS OBISPO, Calif. – The Air Pollution Control District decided Nov. 18 to close 48 acres of the Oceano Dunes State Vehicular Recreation Area to campers and off-road enthusiasts. The four-dune area is scheduled to close in January. District officials said the decision was made in an effort to reduce air pollution. California State Parks has pledged to reduce air pollution in the area by 50 percent by 2023. Fencing eventually will be used to restrict access to the area. But signs will be used until approval for the fence is obtained from the California Coastal Commission. The closing means 50 percent less beach side camping.
DENVER – The application deadline is Dec. 2 for the Colorado Parks and Wildlife 2020 Off-Highway Vehicle grants, which combines OHV registration and permit fees with federal Recreation Trails Program funds. Organizations or agencies with management responsibilities over public lands may apply for Good Management Trail Crew Grants or Programmatic Project Grants. Federal, state, local government agencies and nonprofit OHV project sponsors are eligible to apply for grants of up to 100 percent of the project cost. For more information, to download an application or to review the full OHV grant application process, visit www.cpw.state.co.us.
LANSING, Mich. – The AMA, working with ABATE of Michigan, supports S.B. 528 as a fix to the current discriminatory situation Michigan's motorcyclists find themselves in when it comes to insurance claims. S.B. 1 was signed into law this year, making wide-ranging changes to Michigan's No-Fault insurance system. Under S.B. 1, a motorcyclist is only able to claim medical expenses up to the cap chosen by the other driver on their insurance policy. These caps can be as low as $50,000 and could potentially fall far short of the expenses incurred by a motorcyclist involved in a crash with another driver. However, the same is not true for drivers and pedestrians who are able to claim medical expenses under their own insurance policies and can therefore chose the cap they feel is appropriate for them. S.B. 528 is a simple legislative fix that allows motorcyclists the same rights as other drivers and pedestrians by allowing them to file a claim under their own insurance policy and no longer be restricted in claiming medical expenses by the choice of a cap made by the other driver.
ALBANY, N.Y. – A bill passed both chambers of the New York State legislature and is waiting for Gov. Andrew Cuomo's signature that would provide more incentive for the state to repair hazardous road conditions. A. 1235, sponsored by Assemblyman Thomas J. Abinanti (D- Westchester County), and S. 5422, sponsored by state Sen. Timothy M. Kennedy (D-Buffalo), expand the state's liability for damages suffered by road users due to defects in state highways, if the state Department of Transportation was notified of the defect and failed to repair it. Currently, the state is liable for these damages for part of the year. This bill expands that liability year-round. While bad potholes can be a frustration for drivers, they can be a deadly threat to riders. The AMA supports this bill because it provides a strong incentive for more prompt repairs of road defects and could save motorcyclists' lives. The AMA urges New York residents to contact Gov. Cuomo, a fellow motorcyclist, and request he sign this bill into law. Click here to contact the governor.
COLUMBUS, Ohio – The state Department of Natural Resources' Forestry Division bought 1,405 acres to add to the Pike State Forest and double the size of the forest's All-Purpose Vehicle area. APVs include dirt bikes and ATVs. The state is using State Recreational Vehicle funds to buy 1,005 acres now and the 400 acres next year. The funds come from APV registration fees. After construction, riders will have an additional 40 miles of trails. A shelter house, APV camping area and 4 miles of trails opened at the forest in August.
International News
WARRENDALE, Pa. – Honda has joined the Automated Vehicle Safety Consortium, an international group of car makers and technology companies collaborating on the development of best safety practices for automated vehicles. Honda is the only member of the consortium that also manufactures motorcycles. Other consortium members include SAE International, Ford, General Motors, Toyota, Uber ATG, Daimler and Lyft. The AMA believes that automated vehicles may eventually help make the roadways safer for motorcyclists, but only if the vehicles can adequately detect and properly adjust to motorcycles in their immediate vicinity.
BUCHAREST, Romania – Motorcyclists have been successfully battling plans to enact an environmental tax on all cars and motorcycles. MotoADN, the Romanian member of the Federation of European Motorcyclist Associations, got motorcycles and scooters excluded from the tax, according to a FEMA report. The tax was intended to reduce air pollution in the city. MotoADN argued that air pollution is less affected by motorcycles and scooters than by cars and trucks.
Industry News
IRVINE, Calif. – Erik Pritchard assumed the role of chief executive officer and president of the Motorcycle Industry Council, Specialty Vehicle Institute of America, Motorcycle Safety Foundation and Recreational Off-Highway Vehicle Association of America. Pritchard joined the associations as general counsel in March 2014 following more than a decade supporting the associations as outside counsel on a variety of litigation and non-litigation matters. He was named president of SVIA and ROHVA in 2017. One initiative Pritchard will oversee is the long-term, industry-wide effort led by the MIC to boost motorcycle ridership-more riders, riding more. Details about the plan were announced Nov. 21 at the annual MIC Communications Symposium in Long Beach, Calif.
ROME – Mahindra's European two-wheel subsidiary is taking over the entire Peugeot scooter division from PSA and plans to introduce seven new scooters during the next two years. Mahindra already held a 51 percent stake in the company. The buyout ends Mahindra's partnership with the PSA Group, which sells Peugeot, Citroen, DS, Opel and Vauxhall cars.
TOKYO – Kawasaki Heavy Industries has acquired 49.9 percent of Italian motorcycle manufacturer Bimota, through the Kawasaki subsidiary Italian Motorcycle Investment. The remainder of the stock will be retained by B and Motion S.A., formerly known as Bimota S.A. Bimota will continue to be an Italian company, based in Rimini and employing Italian designers and craftsmen. Going forward, all Bimota motorcycles will be powered by Kawasaki engines. In the past, Bimota licensed engines from different manufacturers.
WASHINGTON, D.C. – The Motorcycle Riders Foundation has named Tiffany Cipoletti its director of government relations. In her new role, she will focus on carrying out the MRF's legislative strategy and provide support for the group's national motorcyclists' lobby day, Bikers Inside the Beltway. She will retain her role as editor of American Bikers Journal. As part of the change, the MRF also contracted with JPK Services for membership services, day-to-day accounting, phone services and event support for Bikers Inside the Beltway and Meeting of the Minds.
AMA News
PICKERINGTON, Ohio – The 2019 AMA Legends & Champions Weekend is Dec. 6-7 at the Hilton Columbus Downtown in Columbus, Ohio. The 2019 KTM AMA Motorcycle Hall of Fame Induction Ceremony on Dec. 6 will welcome the Hall of Fame Class of 2019: rights advocate Mark Buckner, off-road racing champion Kurt Caselli, motocross champion Ron Lechien, trials pioneer Wiltz Wagner and museum founder Dale Walksler. On Dec. 7, the 2019 KTM AMA Championship Banquet will honor the national champions in all disciplines sanctioned by the AMA. In addition, the AMA will host its annual AMA Congress on Dec. 6-7, where AMA Commission members will discuss rules governing AMA-sanctioned events. Tickets for AMA Legends & Champions Weekend are available now at http://events.constantcontact.com/register/event?llr=vw9ldxbab&oeidk=a07egk6666t3e98bda6. Tickets also can be purchased over the phone at (800) 262-5646. Reservations can be made at the Hilton Columbus Downtown at https://book.passkey.com/event/49921089/owner/9521521/home.
PICKERINGTON, Ohio – Three U.S. ISDE teams took top honors in their respective classes at the 94th FIM International Six Days Enduro, winning the World Trophy, Women's World Trophy and Club team divisions. The U.S. Junior World Trophy team finished second place in its class. The United States won its first World Trophy crown in 2016, and all three of its Trophy teams finished as runners-up in 2018. The full story is available at www.americanmotorcyclist.com/american-teams-win-three-titles-at-2019-isde and in the January issue of American Motorcyclist magazine.
PICKERINGTON, Ohio – Get your tickets and make your plans to be at Mid-Ohio Sports Car Course in Lexington, Ohio, July 10-12 for 2020 AMA Vintage Motorcycle Days. AMA members can purchase discounted tickets now at www.amavintagemotorcycledays.com/tickets. AMA members save an additional $5 off the already discounted early bird pricing. AMA members can also call (614) 856-1900 to order their tickets. A fundraiser for the AMA Motorcycle Hall of Fame, AMA Vintage Motorcycle Days showcases classic motorcycles of all makes and styles, and honors the riders who made them famous. Activities at the event include the AMA Vintage Grand Championship, which features road racing, motocross, hare scrambles, trials and flat-track racing. In addition, North America's largest motorcycle swap meet is packed with parts, bikes and memorabilia from all eras. Bike shows feature some of history's most beloved motorcycles. Attendees will be entertained by stunt shows, demo rides of current production bikes and live music, while seminars on numerous topics by noted motorcycling experts keep them informed. Non-AMA members and those reserving RV spaces must purchase tickets through Mid-Ohio Sports Car Course. These tickets will be available in December online at midohio.com or by calling (419) 884-4000. AMA Vintage Motorcycle Days is a family-friendly event. Admission is free for children under 12 accompanied by a ticketed adult. Free parking is also available on site.