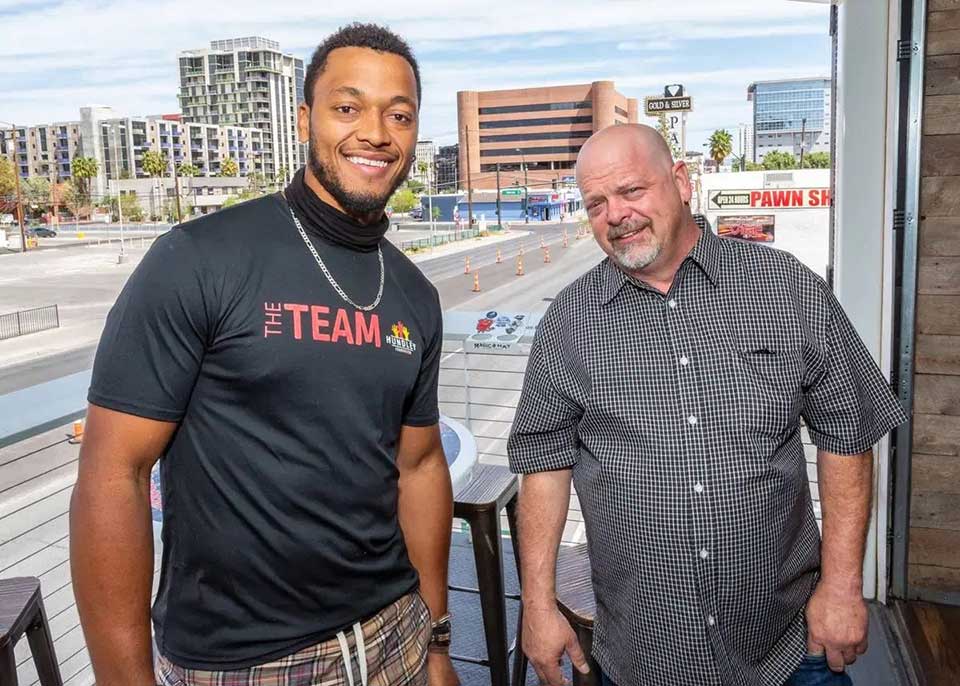 by Ron Kantowski from https://www.reviewjournal.com
Rick Harrison's seventh Pawn Stars Poker Run benefiting those suffering from epilepsy and their families will have an NFL quarterback riding shotgun this year.
Brett Hundley, the former UCLA star who started nine games for Green Bay Packers in 2017 in place of injured Aaron Rodgers and is now a free agent, will team with the TV reality star during this year's motorcycle charity run set for May 29. The Hundley Foundation, dedicated to improving the lives of children and families in need, will be a benefactor of the rally.
Hundley's older sister, Paris, was a budding track star before she started having grand mal seizures when she was 11, the free-agent quarterback said during a recent Las Vegas visit.
"This is where all the passion came from," Hundley said about his charitable pursuits. "Football is still huge, but life is so much bigger."
Harrison said he suffered violent epileptic seizures when he was a youngster and that he still has problems today because of them.
"I would tear all the muscles in my back and legs. I couldn't walk at all. I'd be in bed for two weeks sometimes," said the owner of Las Vegas' Gold & Silver Pawn Shop featured on the History series "Pawn Stars." Harrison wrote about the ravages of epilepsy in his 2011 biography that made the New York Times' best-seller list.
Harrison and Hundley will lead riders on an excursion through Las Vegas and the surrounding area beginning at 10 a.m. at the pawn shop near downtown. To register or for more information, visit the Poker Run website at https://www.eventbrite.com/e/lucky-7th-annual-pawn-stars-poker-run-tickets-138506447513