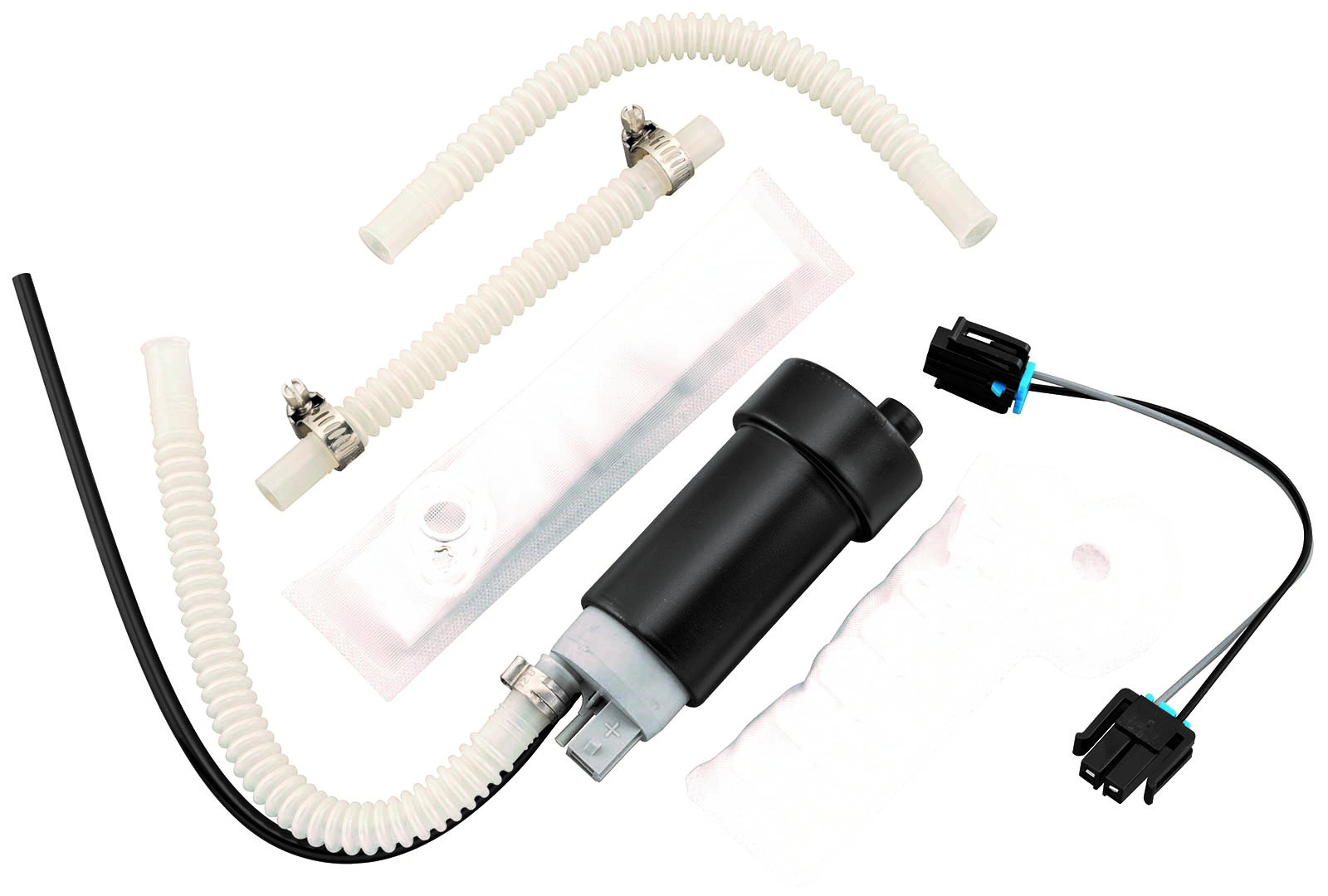 Twin Power is excited to announce the addition of Replacement Fuel Pump Kits to its product line. Twin Power is known for its high-quality parts and accessories designed for the American V-Twin enthusiast.
These kits feature all components necessary to rebuild the O.E.M. fuel pump module, including pump, filter, hoses, clamps, and wiring harness as needed. Restore lost performance or replace a non-functioning assembly with this economical solution. Kits come ready for plug-and-play installation and feature a Limited Lifetime Warranty
"Ethanol fuel blends can really wreak havoc on American V-Twin fuel systems," says James Simonelli, Twin Power Brand Manager. "Extended periods of storage further compound this problem. These kits give you everything you need to correct these problems and offer a competitively priced solution to factory components (which in some cases are obsolete)."
Kits are available for all 1995- 2017 factory fuel injected H-D models.
Part numbers 486971 – 486976 cover all applications and kits retail for $69.95.
See your Tucker V-Twin dealer for fitment and additional information.
About Twin Power
Since 1982, Twin Power has been designing and producing quality parts and accessories for
the American V-Twin enthusiast. Driven by the same passion that fuels the American V-Twin scene, Twin Power is relentless in their pursuit of quality, functionality, and value. They will not offer a Twin Power product to their customers unless they are proud to sport it on one of their own rides. More information can be found at twinpower-usa.com.