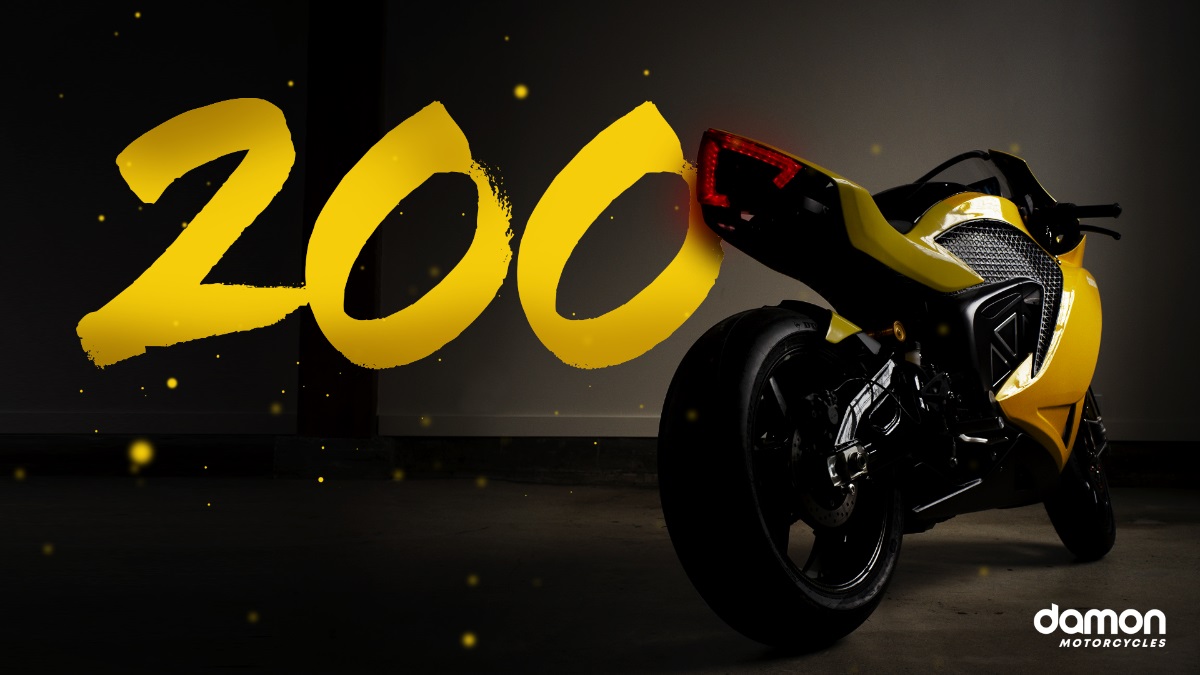 They say that every company has a magic number.
"Seven friends in ten days." – It was Facebook's sole focus in its growth from zero to one billion users.
With Twitter, their explosive growth happened when users followed thirty people.
Even though we are making motorcycles, we have identified our own magic number. And we think this number will turn the incumbent motorcycle industry on its head.
Our magic number is 200.
Can you guess what this means?
CLICK HERE to join the conversation
WAIT, what about specs and price?
And when can I get one?
We know you're all very excited and can't wait to get specs and pricing. We'll be live-streaming our first ever public unveil live from the show floor in Las Vegas at CES 2020. So get in on the action via our social media channels and stay tuned for more information via email.
Pre-ordering begins January 7th
About Damon Motors Inc.
Damon is unleashing the full potential of personal mobility for the world's commuters. With its proprietary electric drivetrain, the company has developed the world's safest, smartest, fully connected electric motorcycle employing sensor fusion, robotics and AI. Designed as a platform for worldwide line extension, Damon motorcycles will ship direct to consumer on subscription plans to drive scale.
Based in Vancouver, Canada, Damon is a Techstars Mobility company founded by serial entrepreneurs Jay Giraud and Dom Kwong. Damon's investors include Round 13 Capital, Techstars, Fontinalis, Extreme Venture Partners and Pallasite Ventures.