by Enrico Punsalang from https://www.rideapart.com
Most interesting of all would have to be a sportier Continental GT 650.
Ever since their debut back in 2018, the Continental 650 and Interceptor 650 pretty much propelled Royal Enfield to the global spotlight. Prior to the launch of these bikes, the brand had a decent footprint in Europe and Asia, with its retro-style machines being a favorite among classic aficionados. While the 650 Twins are well and truly classic in nature, they brought fairly modern performance technology to the equation.
Naturally, a motorcycle with modern-day amenities such as ABS, electronic fuel-injection, and most of all, reliability, is something that anyone can appreciate. Throw in classic styling and an ultra affordable price tag, and what you have is a recipe for success. Indeed, in the past five years of the bikes' existence, Royal Enfield has somehow managed to continue raking in sales by just updating colors and releasing special editions every now and then.
As such, it isn't at all surprising that the rumor mills have once again been churning. Word around the block is that RE is gearing up to drop major updates on the 650 model range, particularly to the sporty Continental GT. These updates may indeed be foreshadowed by the components we see in the Super Meteor 650. At this point, it's important to note that Royal Enfield has yet to release any information on the upcoming 650 range, so the best we can do is speculate. Nevertheless, multiple sources suggest that the bike will break cover in time for the 2024 model year.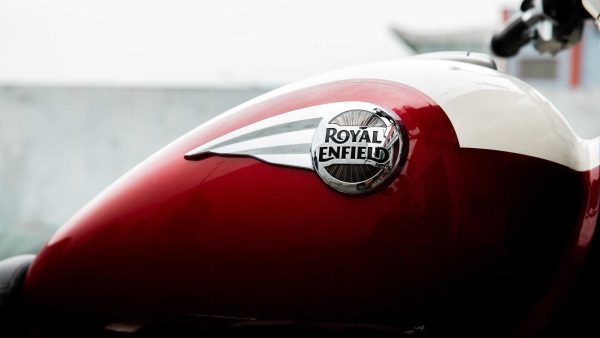 So, what exactly can we expect? Well, our friends at VisorDown have an interesting prediction, and it's that the upcoming Continental GT 650 will be equipped with alloy wheels, and possibly even the inverted front forks found on the Super Meteor. Should the new generation Cafe Racer be equipped with these components, chances are it'll directly translate lower unsprung weight, which means better handling. Alloy wheels also mean tubeless tires, which also mean more options when it comes to replacing tires for performance purposes.
The Continental GT has long been involved in the world of motorsports, with Royal Enfield launching a one-make racing series focusing on the sporty classic. Indeed, if these updates come into fruition, they could make the new Continental GT 650 Royal Enfield's most performance-focused model to date.
* * * * * * * * * * * * * * * * * * * * * * * * * * * *
Ride to your favorite Motorcycling Events in comfort and style. Have a look at our Ballistic Nylon vest and 5/8 sleeve Jak Shirt. Click Here to view the all-new 5-Ball Racing Shop.