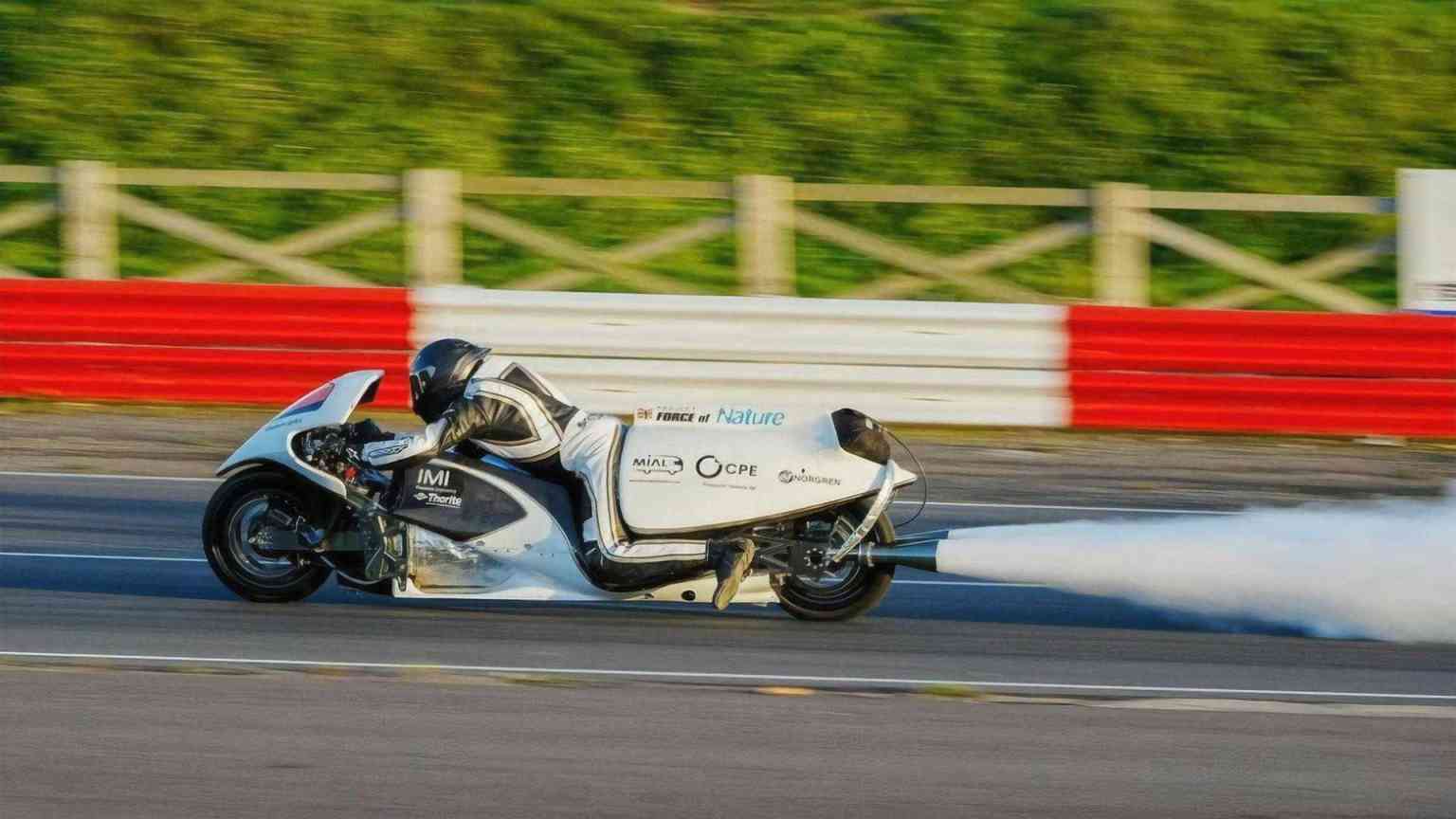 Graham Sykes had a passion for speed for most of his life. He has been associated with motorsports since 1979 and turns 60 years old in 2023. Even his wife is involved in the engineering efforts of this engineer.
Sykes has created a steam-powered monster named 'Force of Nature' which clocked a 3.878-second, 163.8 mph standing start run on a 1/8 mile. This was at Elvington Speed Week in May 2023.
This is officially a new world record for a steam-powered motorcycle. It reached an exit speed of 163.8 miles per hour.
For racing this unique creation, water is heated using hydrogenated vegetable oil, keeping the pursuit of speed as environmentally friendly as possible. The granddad rider was zooming at 180mph while doing this, but that wasn't part of this record-breaking achievement. It may not be surprising that he was riding his own 'force'.
Certified by the UK and ITA governing body for UK and European Land Speed Records this machine was a journey that was 10 years in the making. Sykes had already set a British national speed record in 2015 for a three-wheeled vehicle. That V8-powered three-wheeler had a top speed of 180.3 mph with an average speed of 171.4 mph on quarter mile.
With 9 grand-kids, Sykes wanted to aim for a 'Force of Nature' that was environmentally friendly. He has no intention to stop the pursuit of speed and action. His next goal is to surpass the milestone of 200 mph on a standing 1/8-mile run.
* * * * * * * *