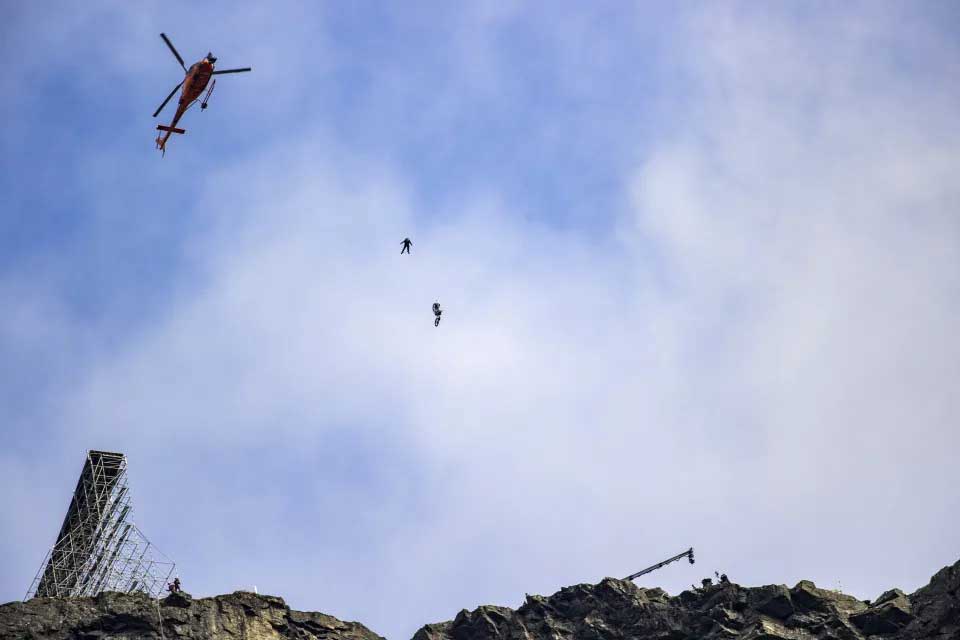 by Zack Sharf from https://www.indiewire.com
Tom Cruise Rode a Motorcycle Off a Cliff for 'Mission: Impossible 7,' His Most Dangerous Stunt Ever
A motorcycle. A cliff. A daredevil actor. What's the worst that could happen?
Tom Cruise found himself jumping out of airplanes and hanging off the side of cliffs during the making of "Mission: Impossible — Fallout," but apparently all of that is child's play compared to what's in store for "Mission: Impossible 7." During an interview with Empire magazine, Cruise confirmed that one sequence in the next "M:I" installment features him riding a motorcycle off a cliff and is the most dangerous stunt of his career so far.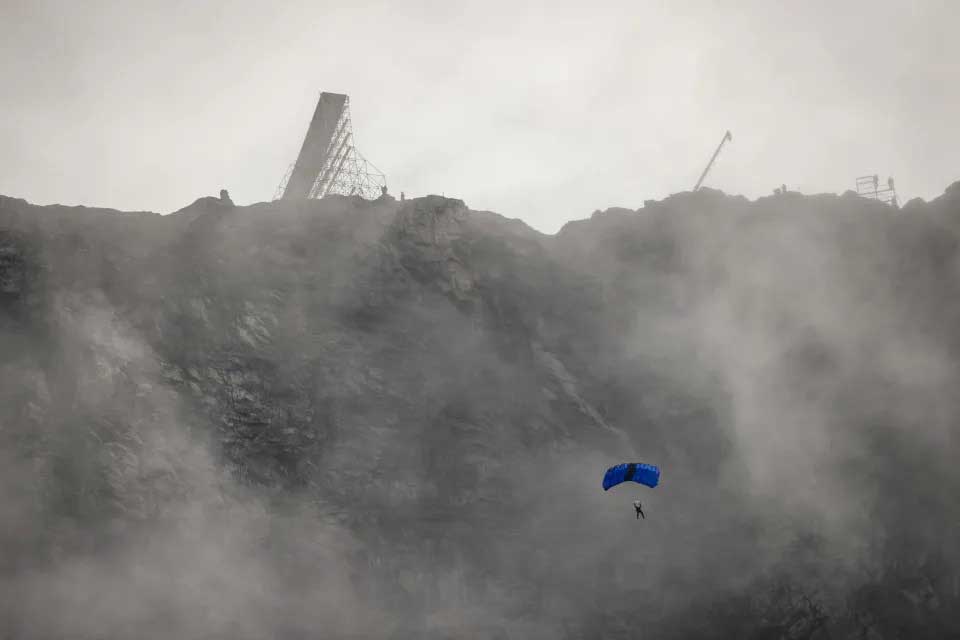 "If the wind was too strong, it would blow me off the ramp," Cruise said about the stunt. "The helicopter [filming the stunt] was a problem, because I didn't want to be hammering down that ramp at top speed and get hit by a stone. Or if I departed in a weird way, we didn't know what was going to happen with the bike. I had about six seconds once I departed the ramp to pull the chute and I don't want to get tangled in the bike. If I do, that's not going to end well."
While free-falling off a cliff on a motorcycle sounds insane, Cruise maintained that relief was one of the biggest sensations he was feeling during the stunt because there was a time during the pandemic where the production's future was in question. "All those emotions were going through my mind," the actor said. "I was thinking about the people I work with, and my industry. And for the whole crew to know that we'd started rolling on a movie was just a huge relief. It was very emotional, I gotta tell you."
"Mission: Impossible 7" reunites Cruise with his "Rogue Nation" and "Fallout" director Christopher McQuarrie. Franchise veterans Ving Rhames, Simon Pegg, Rebecca Ferguson, and Vanessa Kirby are back for another go-around opposite Cruise, while new cast members include Hayley Atwell and Pom Klementieff. Cruise told Empire it became his mission last summer to get the "Mission: Impossible 7" production up and running in the safest way possible.
"I've produced 30 to 40 movies. I am responsible for thousands, if not tens of thousands, of jobs," Cruise said. "All my friends in the industry, people that are in distribution, and my crew were like, 'What are we going to do? I could lose my house!' So I told the studio and I told the industry, 'We're going back. We're going to get everyone back to work. We're going to start shooting in the summer. And we're going to figure out how to do it safely.'"
"Mission: Impossible 7" will open in theaters May 27, 2022 from Paramount Pictures.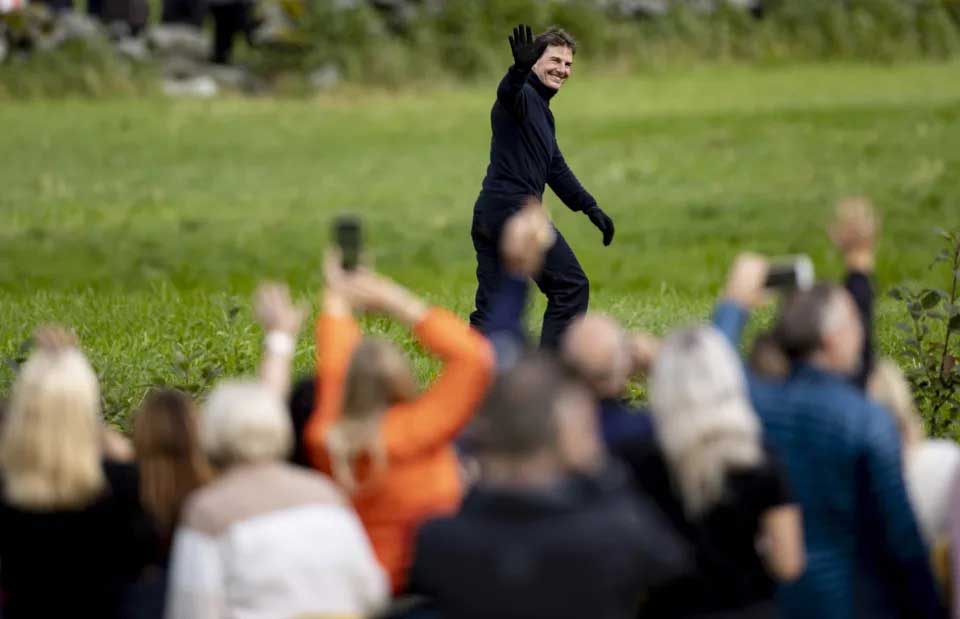 Tom Cruise pulls off epic mountain motorbike stunt for 'Mission: Impossible 7'
by Ben Arnold from https://uk.movies.yahoo.com
Cameras are now rolling again on Mission: Impossible 7, and to celebrate, Tom Cruise has driven a motorbike off the edge of a cliff.
We all recall Cruise hanging from a mountain by his fingernails and clinging on to the side of a plane in past movies.
Norwegian news site NRK has nabbed actual video footage of Cruise performing the stunt, speeding off the ramp, while a plane and helicopter fly overhead.
As the motorbike hurtles towards the ground, Cruise deploys a parachute to bring him safely to the ground.
Locals watched the stunt take place from the valley floor, with Cruise waving to the spectators as he landed safely.
According to reports, the production had to wait for several days for the weather conditions to be just right for the stunt.
Earlier this year, McQuarrie revealed that there are three 'obscene' stunts being planned for the movie, with this surely being one of them.
He told the Empire podcast: "We've figured out three obscene things that he's doing that I'm terrified of, that make the (Mission: Impossible – Fallout) helicopter chase look like tinker toys."
The movie had to close down production in Venice in late February, one of the first major movies to do so, following the outbreak of coronavirus.
The movie was slated for release on 19 November, 2021, having been shunted back from 23 July. Further delay is expected.