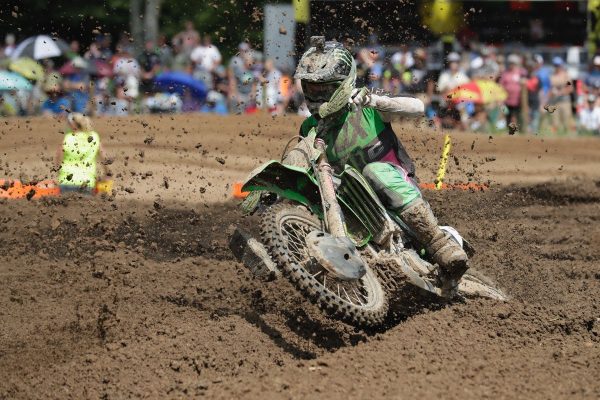 The world of dirt bike riding is full of thrills and adventures. This thrill and excitement are often shared among dirt bike enthusiasts through various tournaments and events.
Supercross and Motocross are two such events that keep dirt bike fans on the edge of their seat. The fans of this adventure sport are very passionate about each of them.
But are they both similar or two completely different race events?
Let's find out!
Supercross
The simplest definition of supercross is a race involving dirt bikes that takes place in a stadium on tracks with different obstacles. A rider needs to navigate through the tracks with much smoothness and speed. The fastest one wins the race, leaving others behind on the track.
Motocross
Motocross shares a lot of similarities with supercross, with some differences. It takes place in natural or simulated terrain. Due to its outdoorsy nature, the tracks are very different. They are much longer and wider. The ramps are higher with farther jumps. Also, the winner requires different strategies, requiring more physical endurance to succeed. To be safe, men and womens motocross gear are crucial elements that should be taken into consideration.
The first motocross was held in 1901 in London, UK. Since then, it has found its way to Australia and has become a popular sport here. It is commonly referred to as MX.
The Difference Between Motocross & Supercross
MX and SX can be differentiated in many different aspects. From the venue to how a winner is chosen, both have their rules, factors, and elements.
Here is the complete difference between motocross and supercross.
Venue
The venue of both motocross and supercross is one of the key differences between them. Supercross dirt biking takes place in an indoor stadium or artificial terrain. On the other hand, motocross dirt biking takes place in a more outdoor setting with natural terrains.
Bikes
In both races, riders use 250cc and 450cc dirt bikes depending on the level of the race. The key difference is that, in supercross, the bikes need tighter suspension for tight and quick cornering. At the same time, bikes in motocross need higher speeds for wider and more complex tracks. Also, the suspension requires constant tuning.
Tracks
Another major difference between motocross and supercross is the track. Considering the fact that the venues for both races are entirely different, it is evident that the tracks will also be different.
The tracks in motocross are longer, larger, and wider compared to supercross, where tracks are more compact. In motocross, the natural terrains are used for tracks, whereas in supercross are artificial. Although the tracks for supercross can sometimes be larger as it is held in an indoor arena, it is entirely up to the organisers to create the track.
Obstacles
Obstacles in both races are different due to the venue. In supercross, the obstacles are created artificially because the venue is an indoor arena. On the other hand, the obstacles in motocross are natural elements.
The obstacles in motocross are usually logs, rocks, fallen trees etc. In supercross, the obstacles are artificially created for higher jumps with a lot of high bumps, turns, whoops, and corners. In motocross, considering the track is wider and the obstacles are natural, the rider gets more time to think and strategise, whereas, in motocross, they need to speed through.
Final Words
When starting out, riders start with motocross, as it is packed with the natural thrill, excitement, and adventure of dirt bike riding. Supercross is a great way to test your skills. Both races are entirely different, but the sole purpose is the same, fun and excitement. If you are just starting out, we advise you to start with motocross because once you get the hang of it, supercross will be relatively easier.