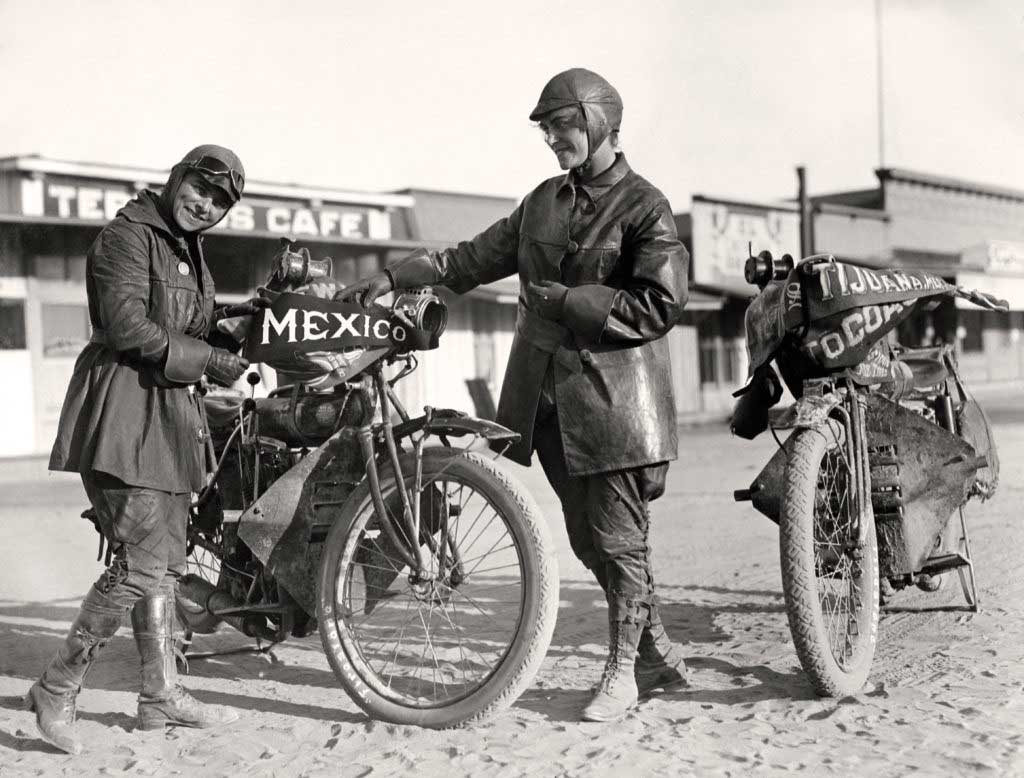 by Colleen Morgan from https://www.moodiedavittreport.com
An exhibition exploring the history and development of motorcycling has opened at San Francisco International Airport (SFO).
The SFO Museum exhibition, in the International Terminal Departures, started on 11 February and will run through 19 September 2021.
According to exhibition organisers, early American motorcycles "reflect a bygone era of mechanical innovation and bold industrial design". They are prized by collectors around the world and displayed on vintage rides, endurance runs, and at special events.
The exhibition presents fourteen 'exceptional' examples made prior to 1916, along with a collection of rare engines and photographs from the pioneering era of motorcycling.
It follows the development of the motorcycle – "one of the earliest and most exciting applications of another new invention, the gasoline-powered internal combustion engine" – from the 1890s until 1915. The exhibition highlights the progress of motorcycle technology during that period and the evolvement of riding "from a novelty, to a hobby, sport and a reliable source of transportation".
As the presentation points out, "motorcycling in the early twentieth century was always an adventure".
"Road conditions were generally poor and hitting a pothole or other hazard on a motorcycle supported by a primitive, stiffly sprung suspension could easily throw a rider off the bike".
It also underlines the need for "athletic ability" to start and ride these machines and that motorcyclists had to be mechanically minded to keep them in working condition.
Early American Motorcycles is one of several exhibitions which are running for limited periods at the SFO Museum. Others include Hair Style, Instrumental Rock 'n' Roll, Paula Riff, Amelia Konow   and Alternative Process by the San Francisco University School of Art.
The airport also offers a strong line-up of permanent exhibitions which include Pan American Airways, Harvey Milk 'Messenger of Hope' and Spirogyrate, an interactive children's exploration area featuring artwork by Bay Area artist Eric Staller.
The SFO Museum,  a division of San Francisco International Airport, is a multifaceted programme with rotating exhibitions on a wide variety of subjects and interactive play areas featured throughout the terminals.
Its mission is to "delight, engage, and inspire a global audience"; to collect, preserve, interpret and share the history of commercial aviation, and to enrich the public experience at San Francisco International Airport.