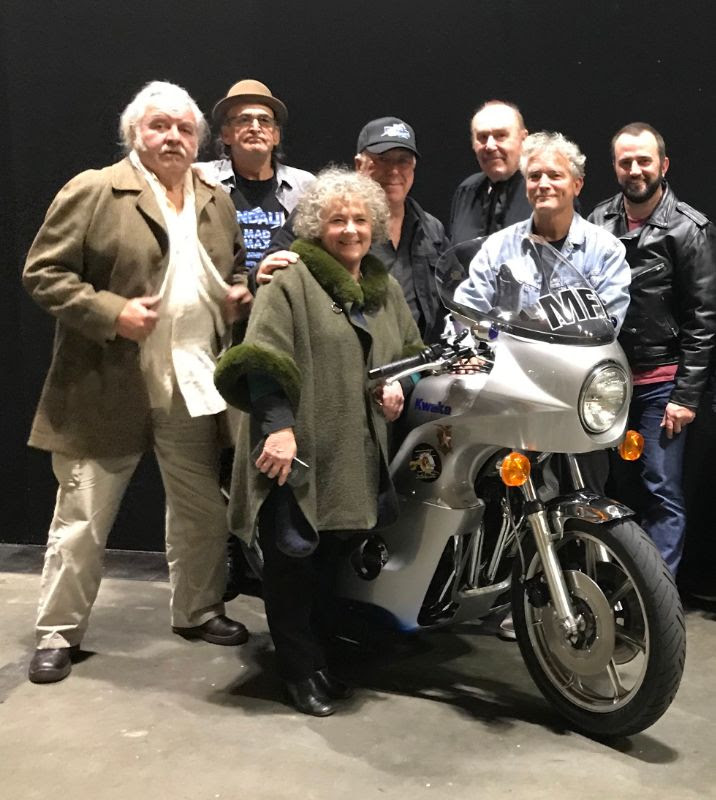 Quite a bit has been going on here at Air-Tech, lots of new molds for new products, an awesome KZ build for a Mad Max reunion, and great race results from Air-Tech equipped racers…
Bike builder Scott Horwood was invited to display his awesome Max replica, using our bodywork, at a reunion of cast members from the original 1979 movie…
Check out Goose, Fifi, Jessie, Cundalini, and Johnny the Boy next to Scott's bike… great job Scott ! ! !
Those of you newsletter subscribers know we don't do a lot of sales…"High Fives" to those of you that took advantage of our Memorial Day sale and saved tons of dough!
You long term subscribers know our July 4th sale will be our last until Black Friday, right after thanksgiving…
Now's the time to save BIG and finally get that long term project finished up to enjoy this riding season..
Give us a call on Wednesday the 3rd, or Friday the 5th, and use
USE PROMO CODE "hi5=30" to get 30% OFF
(normal people only get 20%)
Our mailing address is:
AirTech Streamlining
2530 Fortune Way
Vista, CA 92081-8441