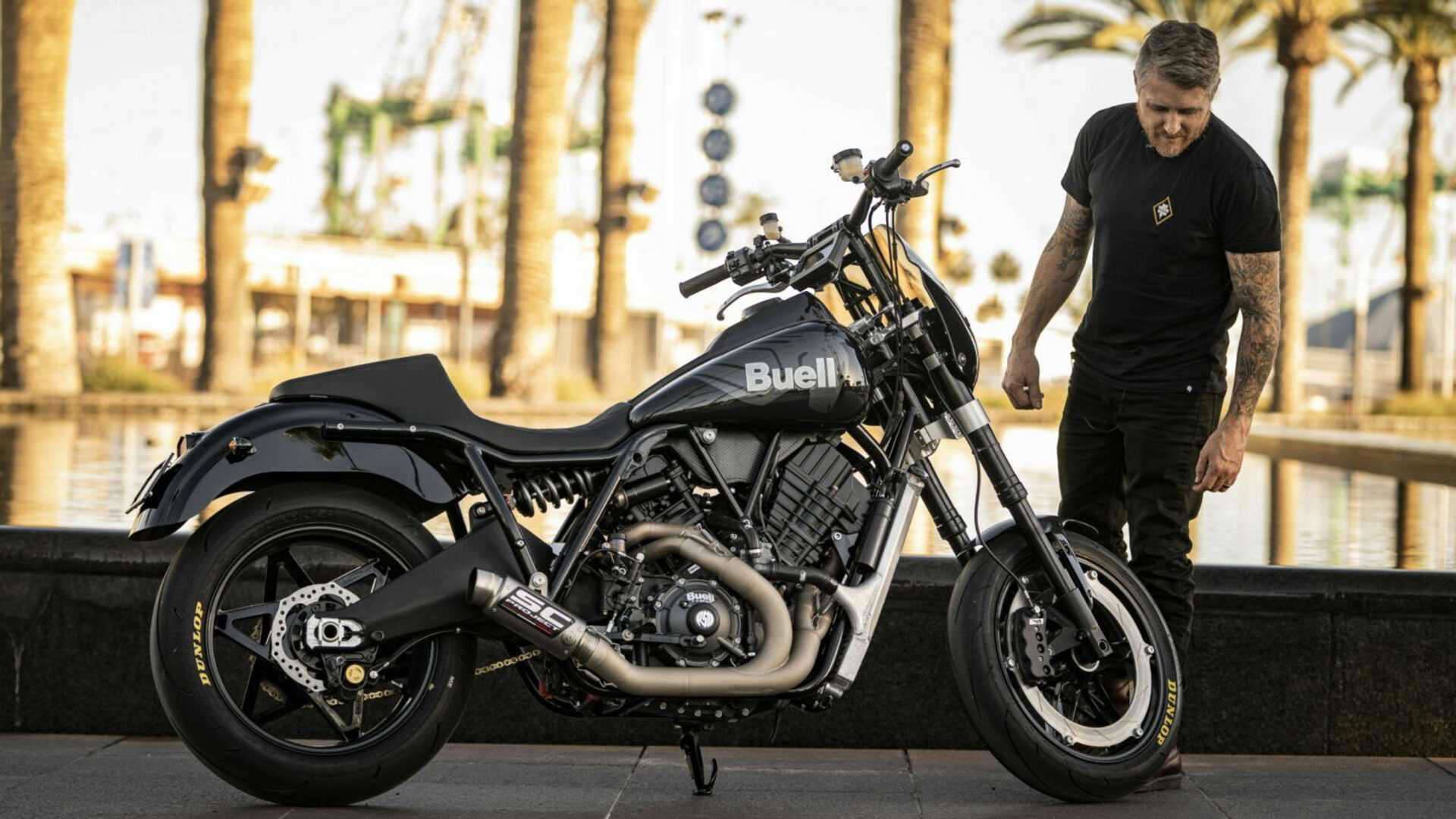 Combining the performance of a sports bike with the laid back nature of a cruiser Buell is grabbing attention with its Super Cruiser. It is a motorcycle model designed in collaboration with legendary motorcycle designer Roland Sands.
Buell started taking pre-orders soon after they first unveiled the bike in February 2023. Not only has it received a tremendous demand but they got an "unprecedented support" for this new model.
Six months after opening pre-orders for the Super Cruiser, Buell already amassed a whopping $120 million in pre-orders. This goes to show that neither motorcycling nor interest in the brand has waned over the years. Harley-Davidson must be restless, having sold this wonderful brand, trying to diminish its value.
According to Bill Melvin, the CEO of Buell, the demand for the new model marks a first for American V-Twins, "Americans love style, muscle, and performance. The Super Cruiser breaks the mold for all three, and the response shows that Buell simply nailed it. This is utterly unheard of for an American V-Twin."
Once the bike enters production in 2025, it's anticipated to carry a retail price in the $20,000 to $30,000 range.
About the specs– running on a 1,190cc, liquid-cooled, fuel-injected V-twin engine with a maximum power output of 175 horsepower and 101 pound-feet of torque — it rides on 17-inch wheels with fully adjustable suspension, and even adjustable handlebars and footpegs for any rider to tailor the ergonomics exactly to their liking. With a dry-weight of 450 pounds, it is surprisingly light for its power class, as an American V-twin.
In a press release by the company, Bill Melvin highlighted the huge potential Buell holds in the market, "Now, the overwhelming demand for the Super Cruiser puts Buell on a trajectory for significant long-term growth. This ramp-up will be nothing short of exhilarating. Anyone interested in joining us for this exciting ride – in any capacity – should reach out now. We want to work with you."
Check out the introductory video:
* * * * * * * * * * * *